Image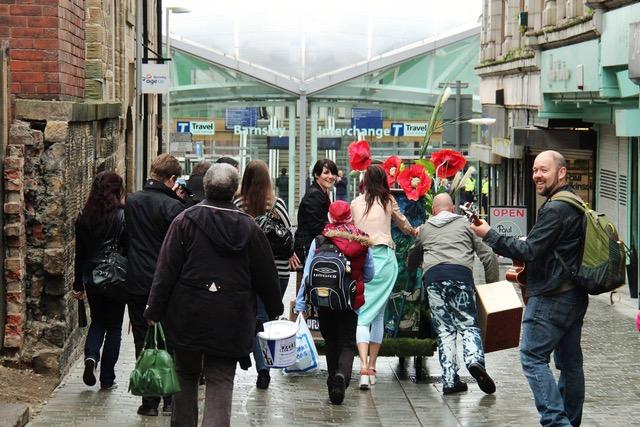 Hayley Youell
What have you been doing today?
Today was a day of all sorts; as a freelancer, I am often juggling lots of different tasks. I responded to emails regards for planning for all projects next year, proof-read and sent off a funding application, did year end finances for the charity I co-founded and then headed out to the local bus station with the Street Piano and the Uplift Choir and We Can Survive Singers for a festive sing-along. We then returned for a gathering at Creative Recovery HQ, before closing up shop for the year.
Is that a typical day for you?
Every day is a mix of roles, but perhaps not every as jam-packed.
When did you start working with culture, health and wellbeing, and how?
I started working within the field back in 2008, but it has always been central to thinking as a creative, linking with my innate curiosity about how the arts and culture, particularly music and singing, can transform peoples' health and lives. This curiosity became more pronounced when I experienced my own struggle with mental health issues during my final year at University and early 20s. One day whilst serving coffee and enthusing to a customer about my experiences of the power of singing and findings from my own self-directed research, I caught the ear of a local mental health commissioner. From this encounter, I was invited to lead a workshop for World Mental Health Day in Barnsley, and as they say, the rest is history.
What was the last project you came across that inspired you?
Watching musician, Amy Rose Atkinson (of Access the Arts) working with members from the Barnsley Deaf Forum for the 'This is My Home', heritage lottery funded Hear My Voice project [at Barnsley Museums]. Many participants experienced their first exposure to music and witnessed a performance of a song for the first time, through vibrations and Amy's unique performance style blending BSL and creative expression. They then went on to create their own artworks, using mediums they had previously thought they couldn't, wouldn't be able to access.