Image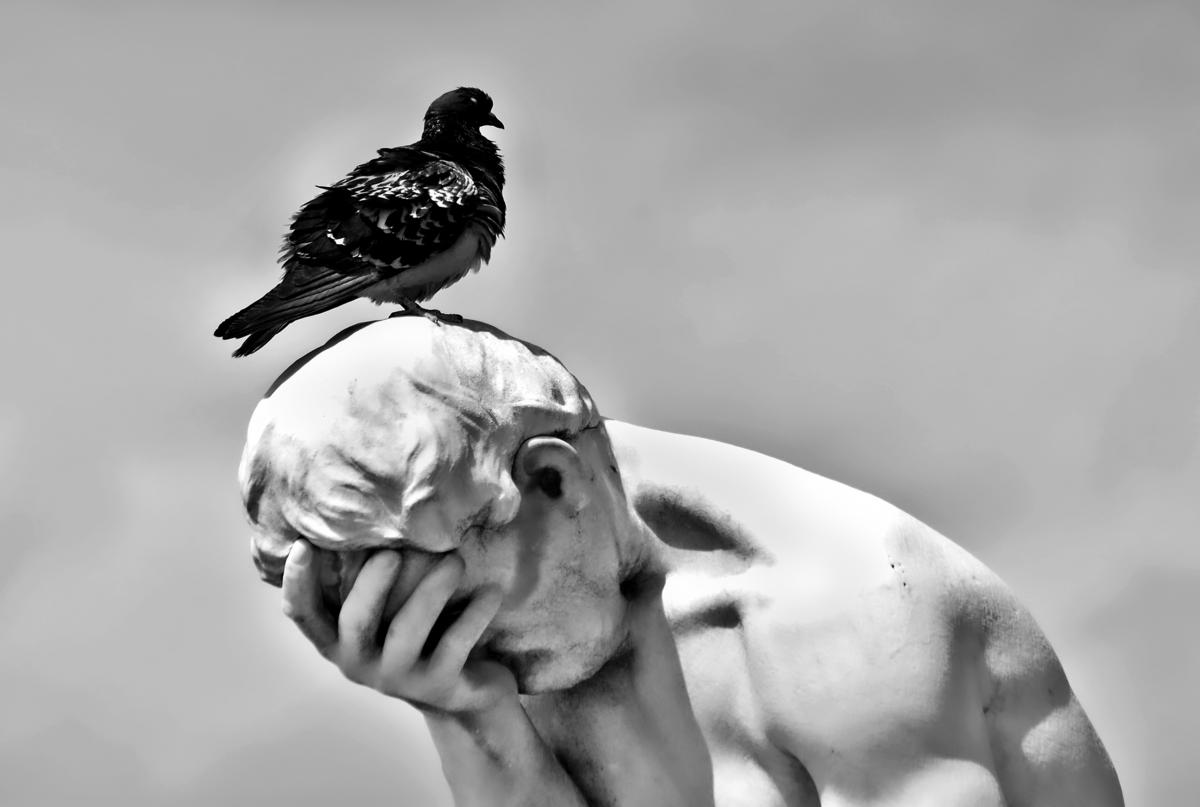 Antony Fisher Photography
Tony Fisher is known as a determined, creative individual, (which we can second), who works across many art-forms; art, photography, poetry, film and socially engaged practice.
Throughout his career, Tony has had photographs printed in many photographic publications, book illustrations and magazines: The English Countryside Book (Daily Telegraph),  The Guardian, Metro andCountry Life. He has also produced film works, including 'A Clearing in the Woods'for Channel 4 TV and was a music photographer for Fairport Convention and Richard Thompson CDs/booklet to name a few. His work has national and international reach and has been exhibited in art galleries, museums, art trails and the commercial sector. 
In 1995, Tony experienced a series of traumas and loss which led to an intensive period of depression, anxiety and PTSD. He speaks of how through this time, his art sustained him, enabling him to cope, express himself and find ways to rebuild his life.
Click here to view a presentation created by Tony for a Creative Health event in 2018, which shares his story in his own style, through his own words and art. He gives special thanks to Elizabeth Finn Care and Turn2us for the invaluable financial and moral support over the last 10 years to help rebuild his life and pursue his ambitions.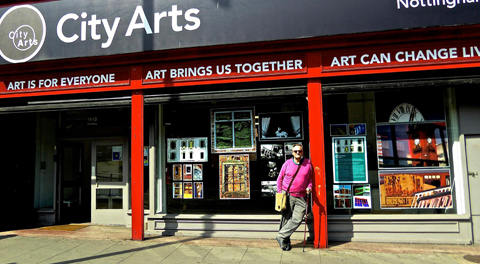 " In the last 12 years, gradually I have become more engaged and have wanted to give something back."

 
Through these experiences Tony has become a passionate advocate for disability, mental health and the arts, travelling nationally and internationally to collaborate with organisations, make work and raise awareness.  He has been involved in many different projects, from working with the British Red Cross on a dementia project, to advising Rethink Mental Illness and developing art walks with his local Mind charity to engage people in physical activity, alongside the creative, in the great outdoors.
Tony has recently secured an Arts Council National Lottery Project grant to fund his next project/exhibition entitled 'Well-Being'which will explore and research loneliness, isolation and well-being; something he has battled with personally for over 40 years. The project will take Tony on a journey of reflection and self-discovery and introduce him to others who suffer loneliness and isolation too. This project will culminate in a year's touring exhibition/talks in late 2019/2021 at Artcore, Quad, Air Arts Royal Derby Hospital (Derby), Erewash Museum, Ilkeston (Derbyshire), City Arts, Broadway (Nottingham), and The Arthouse (Wakefield).
This new project will challenge Tony, not only with the subject matter but also exploring a new methodology to his photography, where the sitter/object has been either staged, posed or positioned.
 

" I want to do specific research on the theme of loneliness, isolation and well-being. I am proposing to work with anyone suffering from isolation and I will produce an image to reflect this. The photograph will capture the issues and essences of what is loneliness but will also celebrate the life of the individuals."

 
His proposal is to work with anyone who experiences isolation and will produce photographic images to reflect this. Creating either a portrait and/or an object of great significance to the individual to suggest their isolation. To accompany these photographs will be an audio piece recorded including voices and/or abstract sound interrogating isolation. Tony will also be experimenting with social media so his work is more accessible and will be working with City Arts (Nottingham).
He hopes that this exhibition will be used to help highlight isolation and encourage debate.
Further information about the project and/or if you would like to take part please contact Tony directly at photony@gmail.com or through his website or follow the project Facebook page.
A closing thought...
When chatting with Tony about his practice and his thoughts on the arts as a tool for health, wellbeing and social change, he presented a resounding reminder of the importance of remaining open, curious and being ready to work with others, in both the processes of being an artist and of staying well.
 

" I believe in trying to get different people speaking to each other. We are all in isolation, we all need to speak to each other, learn from each other and collaborate- that's really important to me. The art sometimes comes out from these conversations. I believe in an organic approach, an holistic approach where things can be open, and we can question things…"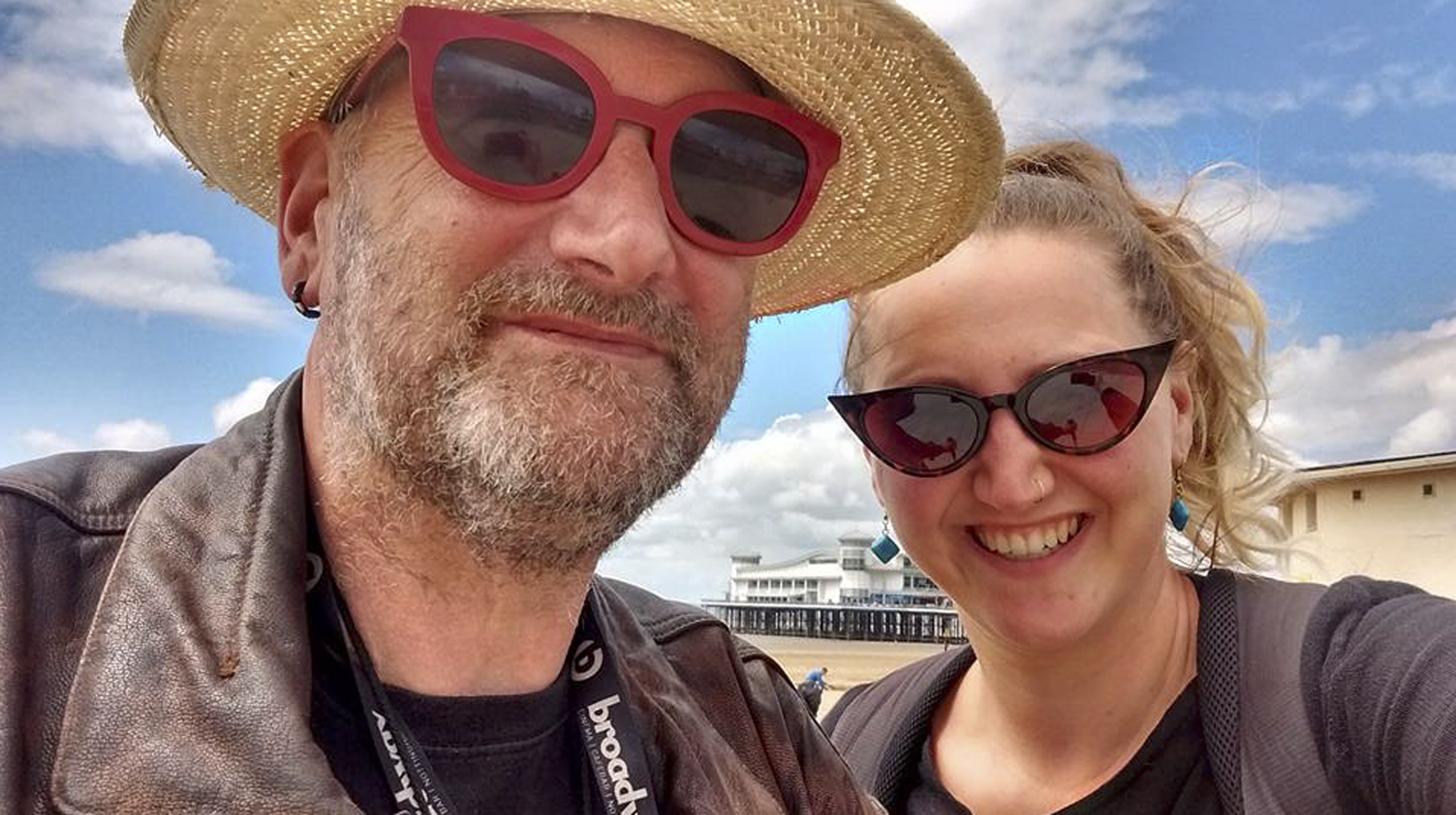 To find out more about Anthony's work and exhibitions, please visit his website, Anthony Fisher Photography
70 Stories for 70 Years
These stories represent personal experiences of the impact of creativity, culture and the arts on health and wellbeing. They have been collected by the Culture, Health & Wellbeing Alliance (CHWA) to celebrate the 70th Anniversary of the NHS in 2018.
If you have a story you would like to share, please do get in contact at info@culturehealthandwellbeing.org.uk.