Image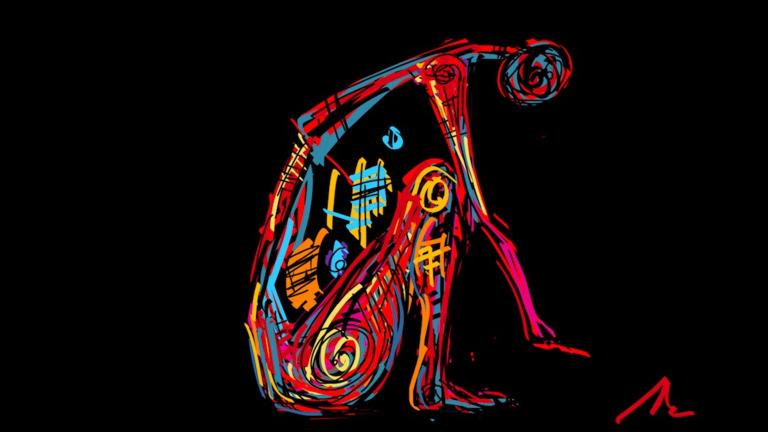 Shanali Perera
Excerpts from Beyond The Illness, Art n' the Human experience by Shanali Perera, MBBS MRCP
"The aim of art is to represent not the outward appearance of things, but their inward significance" ~ Aristotle
Creative expression has undeniable sustainable power. It is a renewable energy source that yields valuable insight into what it means to be human. I took up Digital art following early retirement due to a rare illness, that came on during my specialist training in Rheumatology. I am using my story as a starting point to explore 'using art to transform the illness experience' into a more meaningful way of living, moving from clinical practice to digital art, after becoming a patient in my own specialty. Taking the opportunity to convey the impact art had on supporting me to take control and manage my long-term condition. How art has helped me to re-define myself after illness dominance distorted my identity and image. 
I presently advocate for the use of creativity to cope with long-term illness. Based in Manchester, my work is centred on generating awareness about creative engagement and finding tools such as art to combat the challenges of illness experience, along with other therapies. 
As well as generating an interest on how expressions of the 'lived experience' can help health practitioners and the public gain new perspectives beyond patients' illnesses.
Being both a doctor and a patient, I had the opportunity to gain a unique perspective of going through the journey of 'Art n' the human experience'. Encountering the "face of every day struggles" as patients' see it seemed very different when seated on the opposite side of the desk for the first time. Up until then, I had focused on the physical elements of diseases more as a black and white reality, where as the experience of illness is the reality with many shades of grey to the patient. 
Articulating the illness experience, especially with long-term conditions, can be rather difficult at times when you are dealing with multiple layers – be it emotional, cultural, spiritual, social, dynamics at work and relationships, all at once.
Having no formal art training, my art comes from within. Exploring art and the human factor, my visual expressions aim to highlight why it matters to articulate hidden realities of what the 'lived experience looks like' with long-term illness. Making the "Invisible Visible", a visual voice trying to give a 'bigger picture' of all the understated burdens associated with chronic illness or disability. Giving more visibility to the human factor in the public eye, I am reflecting on the personal narrative of struggle, acceptance and adaptations made over time. This leads to conversations around 'Narratives in art form'. When circumstances started to define me, my dialogue began. I asked myself, What defines me? Is it what I do? Is it what I stand for? Is it what I believe in? Am I purely defined by the illness? And others, How do you see me? Me the 'illness'?  Me the 'person'? Do you see the face behind the illness?                                                                   
The concept of empowering patients to better engage with self-managing their long-term conditions is changing the world at an ever-increasing pace. The 21st century health care paradigm is shifting away from the medical model focusing on cure to a model focusing on holistic care. Through my artwork, I aim to deliberate on my encounter integrating creativity and healing with life altering situations: 'Creative empowerment – exploring the healing power of art'.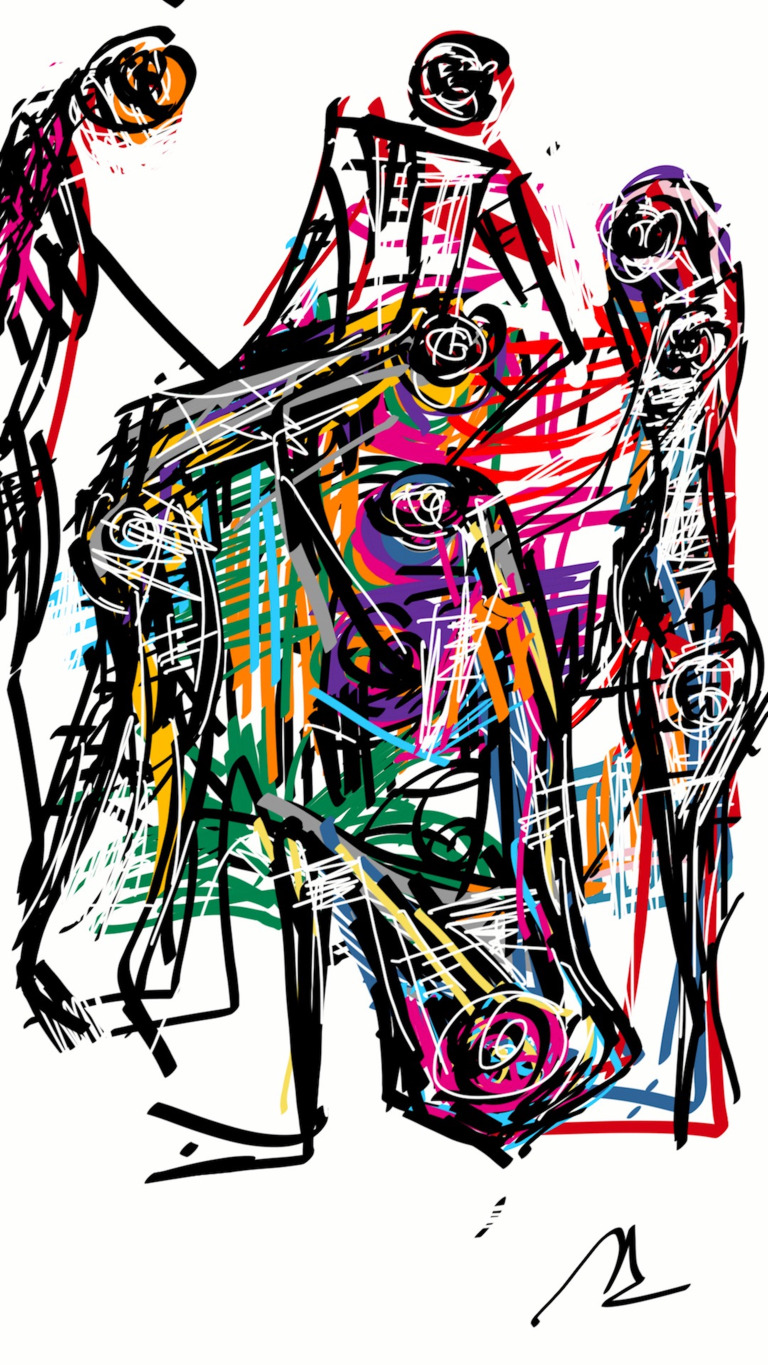 My story – Role reversal from doctor to patient
Creating digital art has had a transformative effect on my ability to manage my condition. I developed Vasculitis, which affects my hand function and mobility amongst other things. I was also diagnosed with postural tachycardia syndrome (PoTs), an abnormality of the functioning of the autonomic nervous system. This was life altering. Simply standing up and walking a few yards became a challenge.
I am currently a patient under the care of Rheumatology services. ​The start of my illness was during my 2nd year of specialising in Rheumatology as a trainee doctor in Birmingham, UK. It was an illuminating experience both personally and professionally, when I became a patient in my own specialty. Suddenly at cross roads, not knowing the direction my life was heading, facing several changes and dealing with multiple layers of emotions all at once; it was an overwhelming experience. My daily routine took a 180-degree turn and suddenly I lost all that functional independence and freedom I had taken for granted. 
Everything revolved around Coping. Adapting. Adjusting. My whole life style changed. A shift in roles and daily dynamics came about. Then came revising priorities. After many failed attempts at returning to work, swapping from full-time to part-time training, and taking countless periods out of training, I finally had to accept ill health retirement. 
 Chronic diseases/disabilities can turn one's life upside down gradually changing the landscape of daily living. Feeling powerless most of the time became part and parcel with the variability in symptoms, the unpredictable course of the condition, the disruption of my previous routine and functional independence. Upholding the same level of personal standards and self-worth became a struggle to achieve, let alone maintain. With the balance tipping over gradually, every aspect of my life was suddenly over shadowed by the illness. It didn't take long to start feeling isolated and lose sight of self-identity. 
What led me to art
What challenged me the most was feeling that I had lost control – the illness dominating, overtaking and over-powering me? Being confronted with the fear that my illness would distort who I am; my identity and self-image. Creating art has provided me with an escape route. It has helped me to redefine my self-identity, express and symbolise​e feelings about the illness, and focus on what I can do instead of what I can't do. I can't control my symptoms or the course of my condition. I can however, control what I create. I use art as a tool for mindfulness, positive reinforcement and reflective thinking. It gives me the strength to cope. It has helped me to achieve a semblance of normality and enabled me to set more realistic goals around my limitations.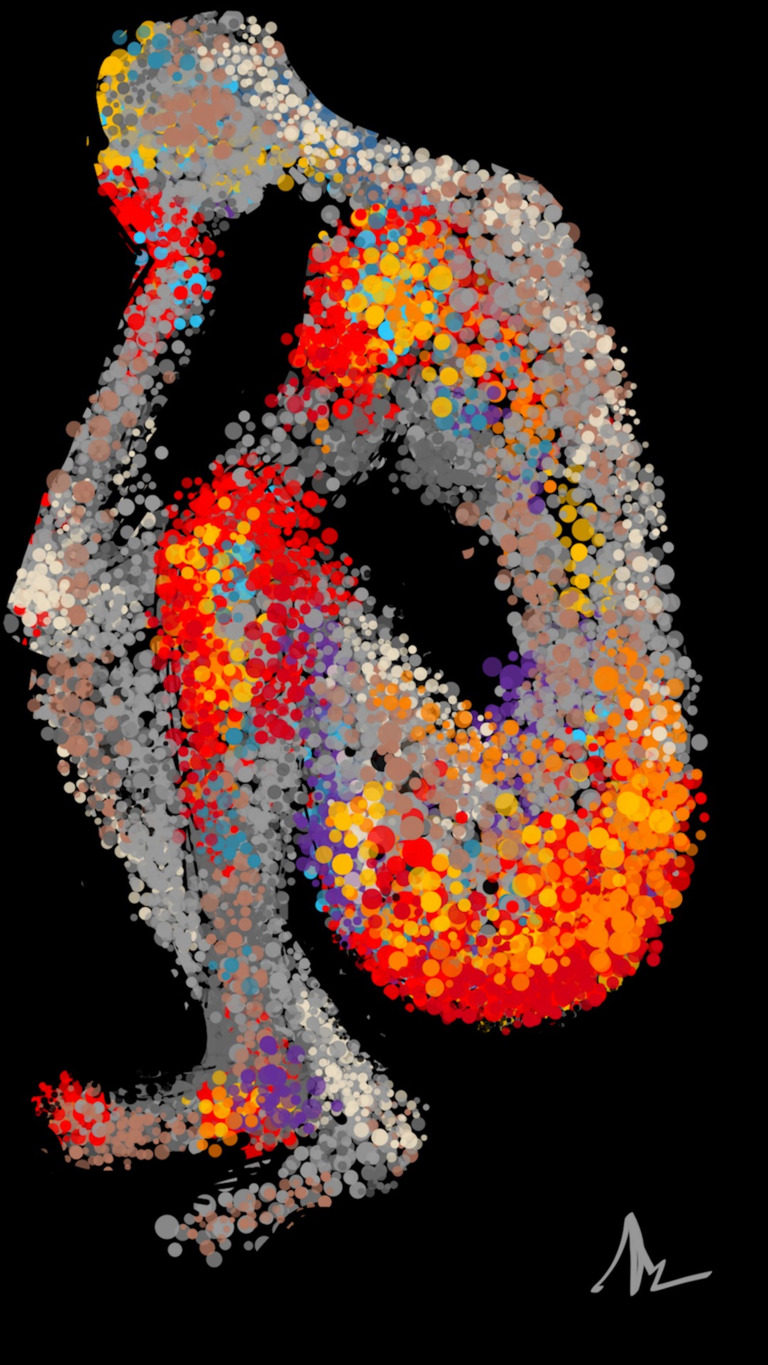 The role digital medium can play 
People with certain disorders not only have to deal with the general disability of the chronic illness, but also the physical limitation of expressing what is in our minds. On repeated usage, my hands become numb and painful along with pain radiating to my shoulders. Using a digital application on my mobile has enabled me to create art with minimal physical effort and alternate hands. I experience less pain and fatigue through this medium than when using a paintbrush on canvas or charcoal on paper. For me, this form of artistic expression was a means of self-exploration to convey how I was feeling. This newfound freedom to explore myself through the world of colours, gave rise to my present work
" I see the person beyond the illness
Where the illness ends, I begin…
Do you see me?"
To read the article in full, click Beyond Illness – Art and the Human Experience
Other Works
Defining me, a poem by Shanali Perera
70 Stories for 70 Years
These stories represent personal experiences of the impact of creativity, culture and the arts on health and wellbeing. They have been collected by the Culture, Health & Wellbeing Alliance (CHWA) to celebrate the 70thAnniversary of the NHS in 2018.
If you have a story you would like to share, please do get in contact at info@culturehealthandwellbeing.org.uk.
We are publishing these stories as a collection on the new CHWA website, and will be promoting them using social media from the end of 2018 leading up to the first CHWA Annual Conference in March 2019.