Image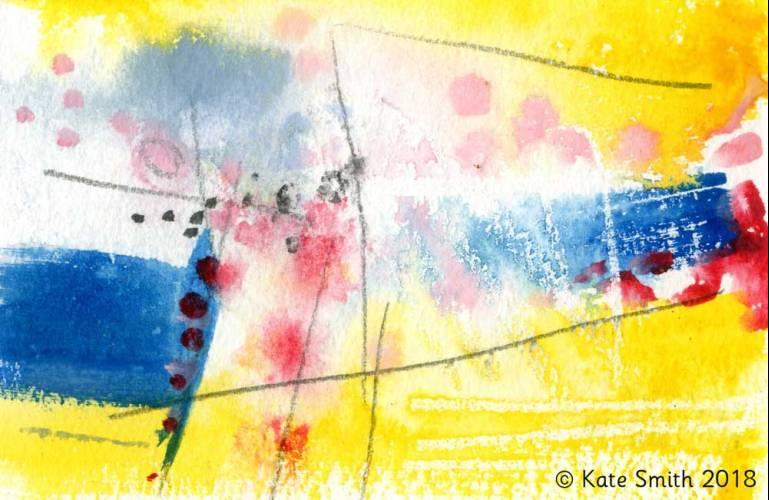 'Celebrating Psychosis' by Kate Smith
Kate Smith is an award-winning children's illustrator/designer and a workshop leader, who has a diagnosis of  'Acute and transient Psychotic Disorder' which was triggered by stress and anxiety in 2005.  Kate was encouraged to make Christmas cards by an Occupational Therapist from the Early Intervention Service in Derbyshire as a coping strategy.  This initial step also instigated a new way forward for Kate.
I gradually got more confident to sell cards at local craft fairs and design new ranges for seasonal occasions. Then I decided to do a free ' focussing on creativity course', and I got a grant to start my own business. During the course I met a jewellery maker who introduced me to a creative director and I started up my own company. I'm now represented by an illustration company and have done freelance work for Moonpig, Igloo Books and Marks and Spencers.

During all this time, since 2005, I have suffered from four psychotic relapses and a few minor episodes. I have been lucky enough to be looked after by my husband and family. During these episodes, I forget how to eat and lose all track of time but I'm highly creative. I get obsessive in mark marking on paper, my senses are heightened, colour and sound become brighter and intense. I draw and record every moment with photography and in a doodle diary.

For me, drawing and creating is a release process.
In November 2012, Kate joined the 'All Being Well' Art group and later became the lead artist and facilitated creative workshops at the Hope and Resilience Hub based in the Inpatient Radbourne Unit in Derby.  Kate's contributions were recognised by the Trust as she was awarded the Derbyshire Healthcare NHS Foundation Trust Volunteer of the Year Award in 2015.  This passion and commitment to engage others in using creativity is now central to Kate's work. Alongside her professional illustration/design practice,  Kate now leads and develops activities as a freelance artist to support and inspire others to use drawing and creativity for wellbeing in Derbyshire.  She is also an active Mental Health Ambassador, raising awareness of Mental Health challenges and works to reduce stigma. Kate has appeared on BBC East Midlands Today and BBC Radio Derby and has been mentioned on BBC Radio 2, talking about her experiences, creative story, community work and artwork using the 'Arts as Therapy.'
I really enjoy helping and being with people that have suffered similar problems like me, and I want to do more of this type of work. I get so much from helping others and I want to pass on what I have learnt through having this mental health condition to others. And I want to give something back as a thank you as I've been overwhelmed by the support the NHS have given me.
Click here to read more of Kate's creative story co-produced with Derbyshire Healthcare NHS Foundation Trust  Recovery Stories Series 2016, which documents the significance of creativity in the process of her recovery.
Follow Kate's blog Drawing for Wellbeing to read about her projects and to keep updated about her practice.
©Kate Smith 2019
70 Stories for 70 Years
These stories represent personal experiences of the impact of creativity, culture and the arts on health and wellbeing. They have been collected by the Culture, Health & Wellbeing Alliance (CHWA) to celebrate the 70thAnniversary of the NHS in 2018.
If you have a story you would like to share, please do get in contact at info@culturehealthandwellbeing.org.uk.
We are publishing these stories as a collection on the new CHWA website, and will be promoting them using social media from the end of 2018 leading up to the first CHWA Annual Conference in March 2019.