Image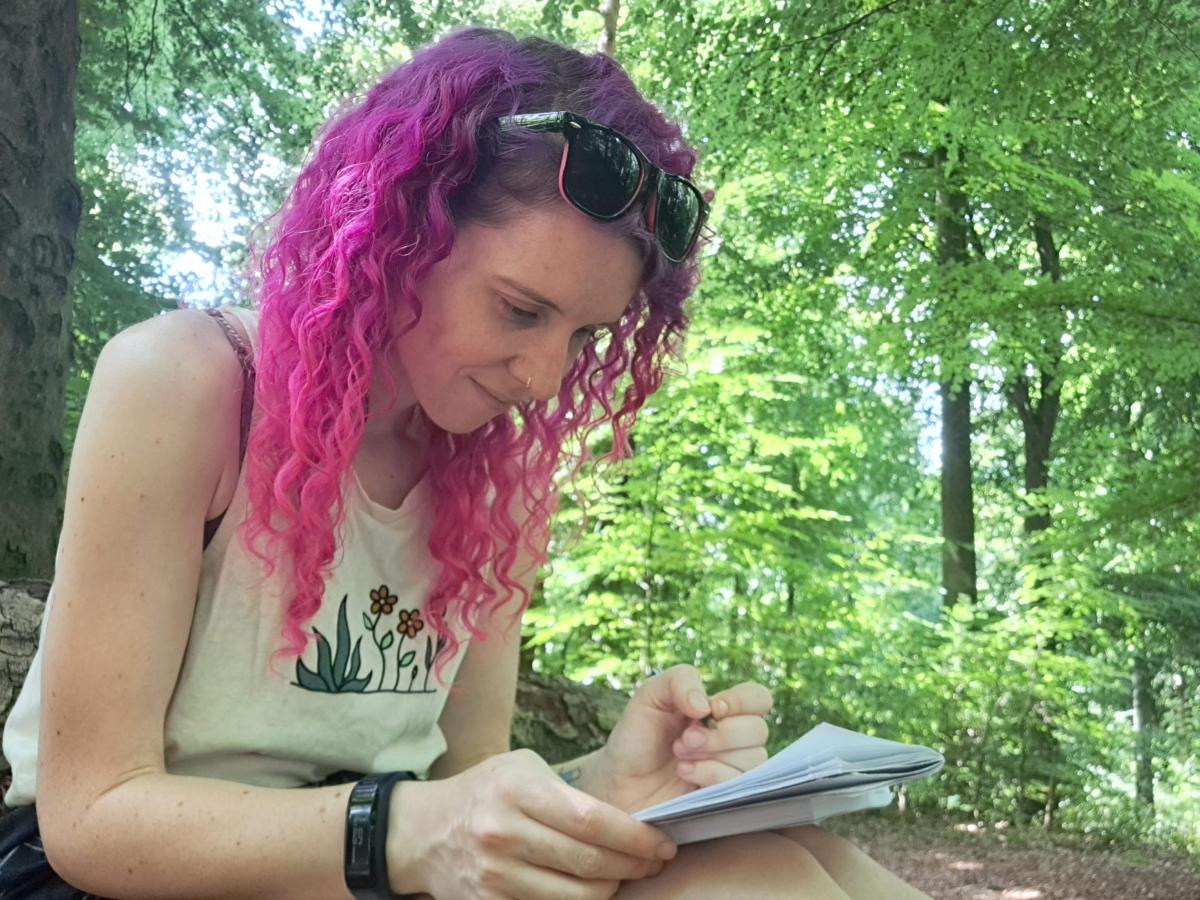 What have you been doing today?
I started off with our weekly CHWA meeting to check in with what everyone has been up to. This is really important as we work remotely, so it helps us stay connected and still feel part of a team. Then I was building different ticket options for our National Conference in October, and in the afternoon I met with our Conference Working Group to discuss the programme and promotion of the event. I finished up with a tutorial on updating our website content. Tonight I'll probably go for a walk and do a bit of writing.
Is that a typical day for you?
So far, no two days at CHWA have been the same, which I really like. There's a mixture of operational, creative and strategic tasks and it really helps me use every part of my brain. Right now I'm heavily focused on organising the conference, which involves a lot of collaboration with partners and suppliers, so there's usually at least one zoom call each day.
When did you start working with culture, health and wellbeing, and how?
I've been doing a variation of this work for about 15 years now. I have a background in Theatre, initially training as an actor. I taught performing alongside my training, and in my early 20s, took a job managing a youth centre for Lincolnshire YMCA. Many of the families we worked with were in crisis, and we did a lot of programmes using the arts as intervention, leading to me re-evaluating the role of the arts and quickly developing a special interest in Creative Learning / Arts for Social Impact. I was then a Creative Producer for a theatre company, making socially engaged work with young people and touring to audiences in rural areas, and later a Creative Learning Manager at a large arts venue, where I also led on access. I was in charge of developing and delivering the year-round programme, and the projects spanned many art forms, including an arts and mental health festival, poetry, dance and singing classes with SEN children and adults, drama with stroke recoverers and more.
All my roles have always involved a mixture of management/producing, and facilitation. I also have an MA in Writing from Central School of Speech and Drama, so I still facilitate workshops in communities, as well as occasionally tour my own work, all with wellbeing and access at the heart. Coming from an initial background where the arts were quite a competitive pursuit for me, I love that I've been able to find a way to reframe it and merge it with my passion for wellbeing.
What was the last project you came across that inspired you?
I recently saw that Theatre Hullabaloo have teamed up with the Institute of Social Justice and York St. John University to fund PhDs looking at family attitudes to creative play as trauma prevention, and the value of community contribution to creating new theatre work, both of which really excited me. Hullabaloo work largely in areas of deprivation, and quite often the impacts of creative health work aren't easily quantifiable, so having solid research will really strengthen the case for future investment in these kinds of projects.
Fiona Moon is an arts facilitator, manager and writer with a background in theatre and a Masters from CSSD. Her passions within creative health are particularly around mental health and wellbeing, arts inclusion and arts for social mobility/ impact. Her writing spans from naturalistic plays to nonsense poetry, and has been shortlisted for various writing awards. She is also a keen walker/proud campervan owner, and tries to spend as much time as possible in nature. She is in the process of applying for a PhD in Creative Writing, looking at trauma informed facilitation within community settings.