Image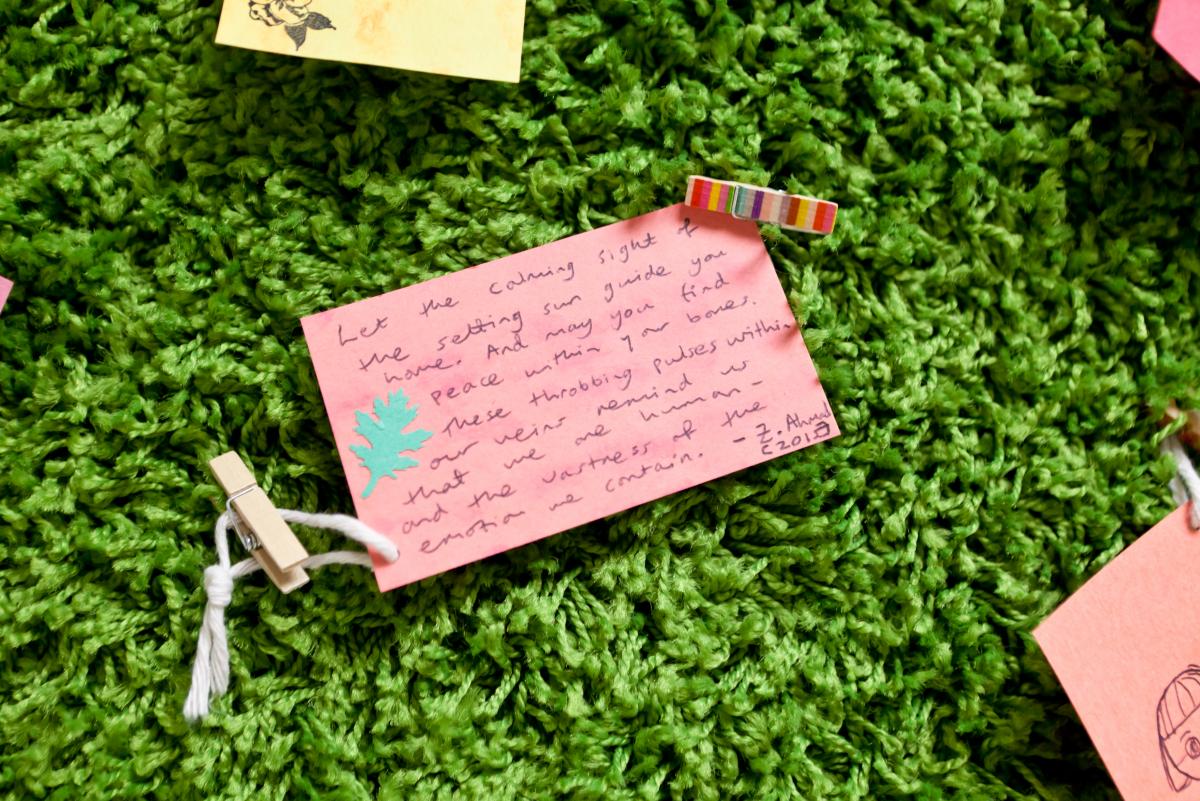 Messages left on the grass wall in 'Nature Calls' - the finale exhibition of Paintings in Hospitals 'Art in Large Doses' project - Photo by Glenn Michael Harper
The Culture, Health and Wellbeing Alliance is a national organisation representing everyone who believes that cultural engagement and participation can transform our health and wellbeing.
We are developing a new statement of values and would like your help to answer the following questions:
What is culture, health and wellbeing for you?
What do you need from this alliance?
You might like to consider any (or none!) of the following keywords to frame your thoughts:
culture
diversity
partnership
inequalities
knowledge
context
environment
Please mail your feedback to victoria@culturehealthandwellbeing.org.uk