Image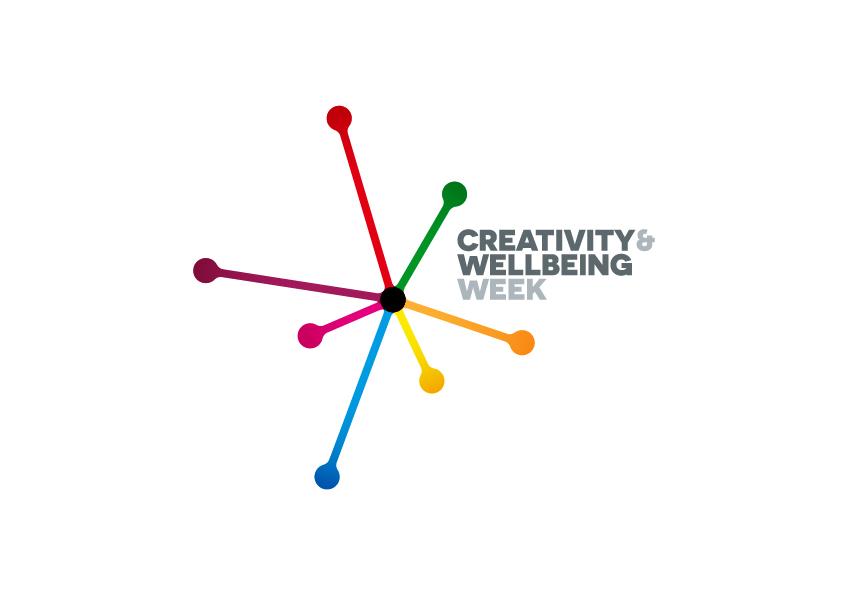 Creativity & Wellbeing Week (18-24 May 2020) is giving us a snapshot of amazing work happening across the country. Working to our festival theme of Positive Futures, some of our contributors have organised digital events, and many others have told us about their work and organisations. We're expecting around 150 registrations on the site, whether events or organisations and individuals, so I really recommend taking some time out to browse through the 'organisations and people' and 'events' tabs. The Culture, Health & Wellbeing Alliance is also running a few key curated events across the week in partnership with London Arts in Health Forum and a range of other networks and organisations - you can read about these events here.
Here are just a few of the things uploaded to the Creativity & Wellbeing Week site that have caught my eye from right around the UK. They include some digital events, as well as a lot of practice I am grateful to learn about for the first time because of the week. Because Creativity & Wellbeing Week coincides with Mental Health Awareness Week this year, I'll also point out some of the work that is directly relating to mental health in this short blog...
You can read about Fluid Motion Theatre Company in Basingstoke, for example, which bases its work on "auto/biographical material from lived experience" to "shine a stage light on mental health". At the other end of the country, North Tyneside Art Studio, created "to help improve and sustain good mental health", is offering three workshops, including "Drawing an Adventure" on Monday 18 May (14:00-15:00) with Seven Stories, the National Centre for Children's books, and a live sculpture challenge with its artistic director Michael Cunliffe, who will be sculpting live while answering your questions "and talking about creativity, mental health, and the importance of making mistakes". Nearby, in Newcastle, you can read about how Curious Monkey theatre company for young people is adapting its work to covid, "delivering food parcels, laptops, data packages and creative activities to our groups". In Doncaster, darts are also adaptating, and are offering variations on their usual programme of creative activities, including Music Hub at Home, encouraging us to "have a go at a whole range of activities from DIY instruments you can make from household objects to professional tutorials from our expert music tutors".
From London, you can read about how Kazzum Arts have been adapating their extensive work with young people including "working with poet and facilitator Arji Manuelpillai to deliver workshops... creating poetry and visual arts which reflect different experiences of Lockdown and the impact of this time on the wellbeing of young migrants in the UK". Or discover GOSH Arts are working to help hospitals become more sustainable, working with artists Something & Son and the GOSH Young People's Forum "to imagine how hospitals could incorporate elements of the natural world". Also focusing on sustainability and the natural world, in Holmfirth, Other Ways to Walk has created a beautiful new meditation film based on a dandelion especially for Creativity & Wellbeing Week, "designed to offer a few moments respite and give you some ideas to take into your life".
In Derby, Hubbub Theatre Company, who specialise in creating integrated physical theatre with actors with and without learning disabilities, are presenting 'The Drum' (a new piece of work) and 'The Hubbub Way' (a documentary about Hubbub's work) on Thursday 21 May (13:30-15:00), they are also now delivering a Hubbub At Home Programme. To the west, in Birmingham, the Sonia Sabri Dance Company is offering live online classes in Chair, Kathak and Bollywood dance "to strengthen and nourish oneself physically, mentally and emotionally" – while our outgoing regional champion organisation Birmingham Museums Trust is offering a host of online activities. (If you're interested in getting more involved in our work in the West Midlands, read more about opportunities to become a regional champion or join the West Mids steering group here – deadline 29 May).
In the east of the country, in Norfolk (where last year's Creativity & Wellbeing Week represented an epic collection of events), Andrew Hook will be leading a "Fractal Fairytales" writers' workshop by email, while Great Yarmouth's library has a call out for short stories on our festival theme of 'positive futures' by 31 May. Moving south, in Canterbury, the Beaney House of Art and Knowledge (our south east Museums Champion) is hosting a free webinar on measuring health and wellbeing in museums on 22 May. From Manchester, you can read about Dab Hands,"an arts for health project about hands, dexterity and identity" based at Manchester Museum. Some of the inspiring organisations based in Bristol include Travelling Light theatre company, "committed to providing opportunities to create and imagine for all children and young people, especially those who are the least able to seek them", who are adapting their activities to reach children at home. We're also partnering with Bristol-based Many Minds for an evening performance of "Connection Unstable" on Tuesday 19 May.
There's a lot to take in, so we hope you can enjoy the experience of browsing the site and finding what supports your own wellbeing too. Let us know what you think via @CHWAlliance on twitter, @culturehealthwellbeingalliance on instagram, or email us at info@culturehealthandwellbeing.org.uk.