Image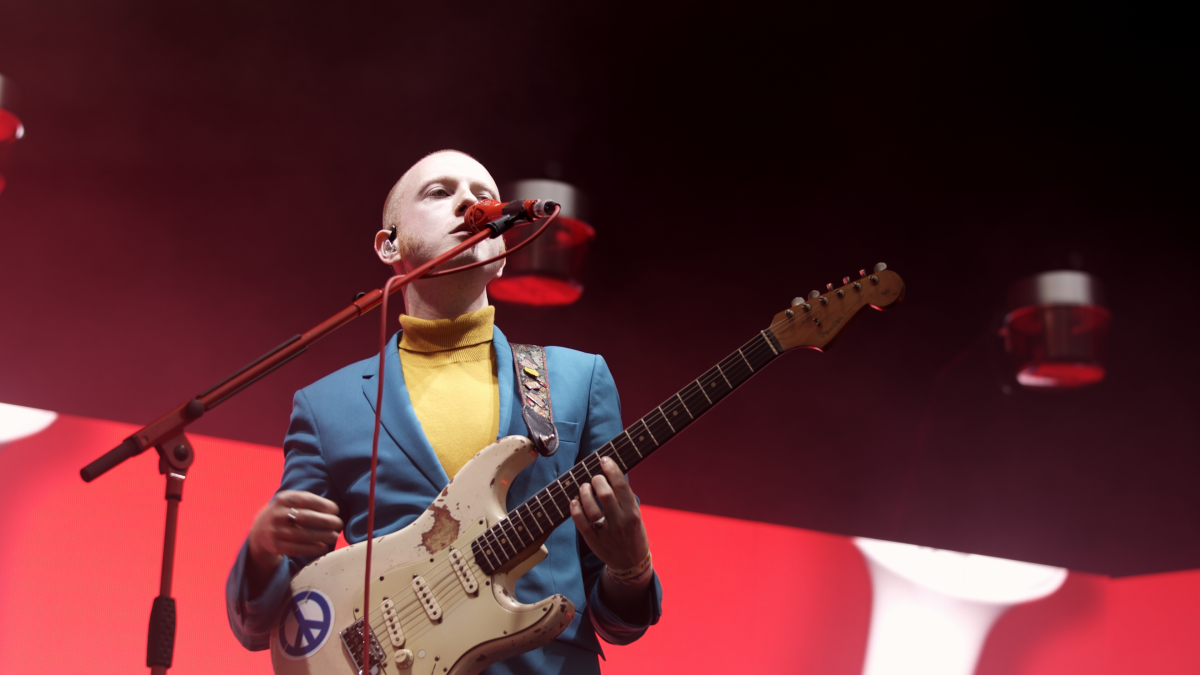 Tramlines 2019; Dan Bale, Open House Pictures
Steve Rimmer of SME of the Week and DigitalHealth.London Launchpad company, The Ticket Bank, explains how the company is giving free event tickets to people who normally wouldn't be able to access them and talks about the company's transition into NHS social prescribing and social care...
This blog was originally written for Digital Health London.
At Tickets for Good and The Ticket Bank, we know that attending arts events is beneficial to mental health and emotional wellbeing. That's why we give away free event tickets to people who otherwise wouldn't be able to afford to attend, or who have other barriers which make getting out and about difficult. For the past few years we've been working with charities to get free tickets to their beneficiaries, more recently via our spare ticket online marketplace.
The benefits...
We undertook research with Dr Miriam Silver and her team at LifePsychol[1] [2]  into how beneficial attending an event can be for mental wellbeing. Based on our pilot sample of ticket recipients (who had significant mental health and emotional wellbeing needs), our data suggests that receiving a ticket and attending an event has a positive impact on mood and wellbeing[1].
By enabling people to access events we can help people to improve their mental wellbeing, reduce their isolation and loneliness, support social integration by helping people to meet new friends and develop networks, and encourage social mobility by helping people access a world of arts and culture that they may have previously felt excluded from.
"I could never have afforded to go, it gave me something to look forward to" [3] [4] 
It has already been widely established that social exclusion can damage mental health and social well-being. Exposure to the arts and social events can make a positive contribution to a person's mental health as they develop autonomy and personal growth, improve confidence and self-esteem, and foster new friendships and social inclusion.
Research has found that for participants with mental health problems the main factors that impact their involvement in community events were barriers such as their financial situation, access to transport and having a network of support.[2]
Our event attendees have indicated that they feel more connected to their communities. Emma from Rotherham Ethnic Minority Alliance (REMA) had this to say after visiting Sheffield Theatres with some of her service users:
"It sparked happy memories of going to the theatre for the older ones who chatted...It was great to have access to a quality venue and to look at the benefits of culture on the attendees. We are all very grateful to the Crucible and Ticket Bank...for this amazing experience. It has certainly uplifted the individuals and made them feel people care."
We know that our approach works; we're gathering data and testimonials from people who have not had the chance to attend events before and who've found the experience life-changing.
"[It] showed me I can cope with crowds, I was happy there"[7] [8] 
The benefits don't stop there; by giving people access to events, we're also supporting venues to meet their capacity (which will be especially important now they're starting to reopen), and we're helping them to improve their audience diversity and fulfil their corporate social responsibility objectives.
We're also helping our charity and public sector partners to increase their own capacity by taking a preventative approach to mental wellbeing. We collect valuable data that helps them to demonstrate to their funders that they're being proactive about improving wellbeing and resilience within the communities they serve. By taking a preventative approach, we hope to reduce the pressure on the health service by supporting people to improve their health and wellbeing, and to build their resilience.
COVID-19's impact...
COVID-19 has created barriers for everyone but these are compounded for people who already face disadvantage and social exclusion. The new challenges it presents, mixed with self-isolation, trauma, and a persistent threat to our physical health really shows us just how vital it is to feel part of a community. Although we have seen all our live events cancelled during lockdown, we haven't let this stop us trying to break down these barriers. We've created a digital event platform to ensure that we can still provide access to events for our ticket recipients, to try and keep them busy and well during this difficult time. We've also been working on a project to give our NHS and social care staff access to free tickets to say thank you for all their hard work and sacrifice during this period.
The next phase...
Now we've seen the impact that events can have on people's mental health, loneliness, social integration and social mobility, we've decided to expand our reach and venture into the world of social prescribing and social care. We've been working with the DigitalHealth.London Launchpad, and our mentor Yasmin has been helping us prepare our business to be ready to promote event attendance as a social prescription for people who are seeking help from their GP for mental ill-health, social isolation and/or loneliness. We have started to work with GPs and link workers who can prescribe their patients a ticket to an event using a social prescribing approach. We believe that experiencing arts and culture through attending events can form part of a holistic approach to health and wellbeing, and we are really excited to be piloting this with a select group of GPs across the country.
We are looking forward to the next phase of our research pilot, where we'll be developing our methodology and evidence base, so we can even more clearly demonstrate the link between going to an event and feeling great. We're actively looking for partners of all shapes and sizes, who can help us. If you're a GP, a link worker, a social care provider, impact investor, or if you can help in any other way, please do get in touch. We'd love you to be part of this journey. Get in touch at steve@theticketbank.org.
[1] Silver, M. et al., (2019). Tickets for Good Research Evaluation Paper. Accessed on 18/07/20 at https://drive.google.com/drive/folders/156V4DNm-UPp0XfI3XTj4hATfawH4EbMI
[2] Pieris Y, Craik C. (2004).  Factors Enabling and Hindering Participation in Leisure for People with Mental Health Problems. The British Journal of Occupational Therapy. 67(6):240-7. Cited in  Silver, M. et al., (2019). Tickets for Good Research Evaluation Paper.