Image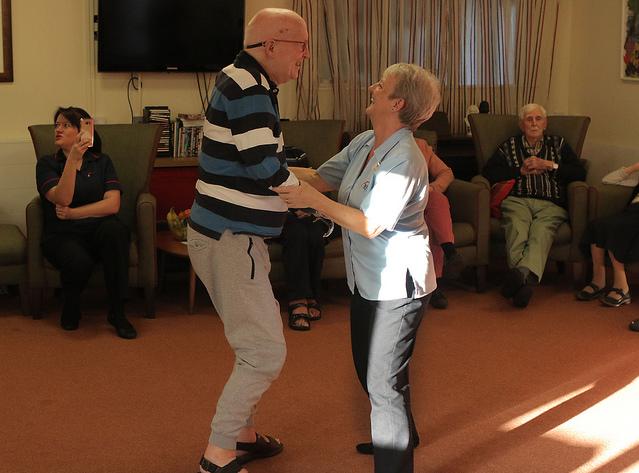 Live Music Now: A Choir in Every Care Home
At Live Music Now, our work at hundreds of care homes, hospitals and special schools stopped immediately because of the necessary and vital separation. However, in these circumstances music is more important than ever as part of the way that we connect and communicate with those from whom we are separated, find a way to express our individual and shared identities and lift, process and reflect our moods and emotions.

Working with our network of partner care homes and schools for Disabled children and young people around the country,  the team at LMN have found ways to keep the musical connection going and are developing a new programme called Live Music Now at Home.

In developing this programme we thought it was vital to assess the needs and readiness of our venues, care homes and schools, to receive live music, so carried out a survey to find out what they wanted and could manage, not least as we are relying initially on online connectivity. The majority of those that responded said they were able to receive pre-recorded live music concerts and many also said that they would be confident to lead and facilitate simple interactive activities as part of those sessions. This also told us that there was a need for 1:1 music lessons for children and young people.

The LMN at Home programme includes:
Producing a series of prerecorded online concerts from all around the country, some available to all, as well as others bespoke for individual settings;
Interactive residencies with care homes through Zoom, facilitating participatory  music making with people living and working in care;
1:1 online music lessons with children and young people; and
Short films that share techniques for making music to help care teams develop their skills and confidence in that.
You can see more about LMN's response to the crisis in this article.
We will be working closely with our sector partners in the Adult Social Care sector, Care England and the National Care Forum, to ensure that care settings and providers are aware of what is available.
The next stage will be producing DVDs of the pre-recorded material that we can distribute to settings where they cannot receive streamed concerts, as well as to vulnerable individuals living in the community through our connections in community support organisations.