Image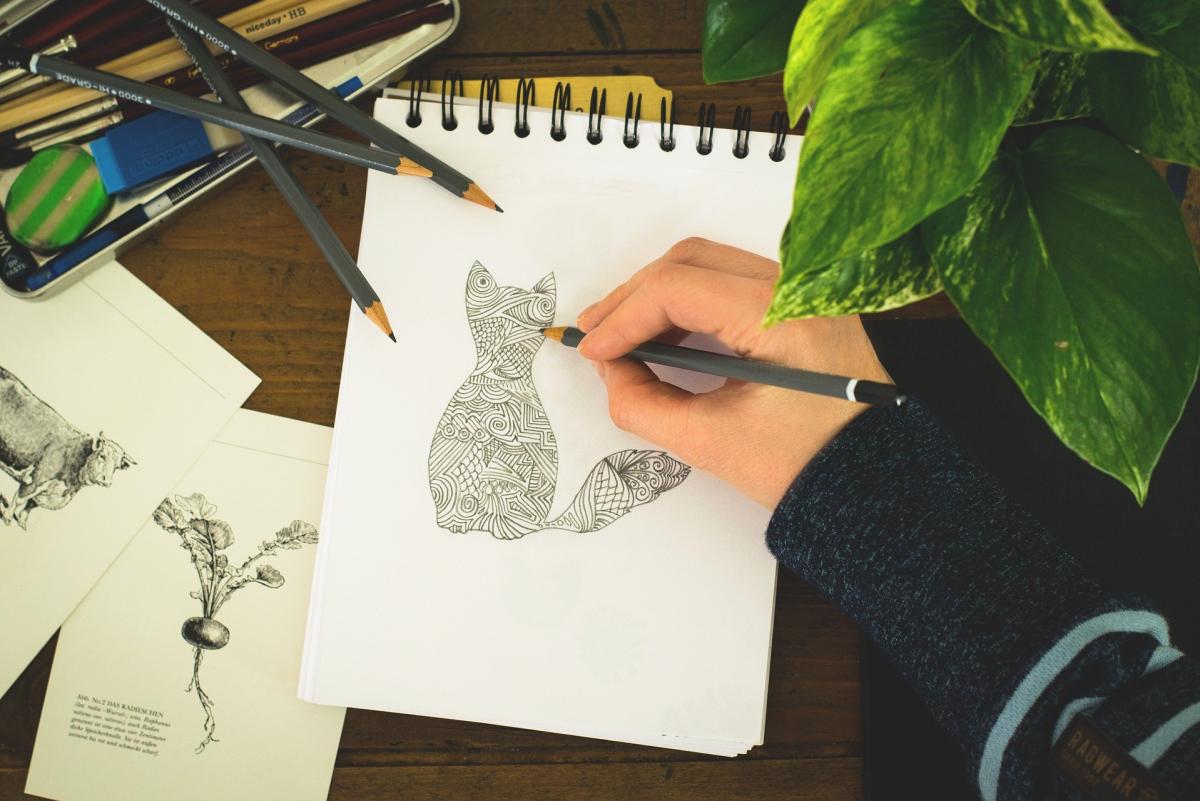 42nd Street
Conversation between Hayley Youell and Julie McCarthy, Great Place Manager for Greater Manchester Combined Authority, 16 April 2020
Hayley: We've heard about your project responding to covid-19 with offline activity in Manchester. Where did the idea come from, and who is involved?
Julie: I work for Greater Manchester Combined Authority, and I manage one of the Great Place projects. Our project is about embedding arts and culture in different priority areas; we do a lot of work with the health and social care partnership, and a lot of work with the Greater Manchester Ageing Hub. Obviously we've had to postpone a lot of projects and there are some that may not ever happen; it'll be so far after the deadline for our programme that people – particularly older people – can safely congregate en masse but we're working with our partners and funders to deliver as much as possible.
I've been looking at what everyone's been doing in Greater Manchester and how they've been responding. There's been a huge amount of online activity and content being put up by a lot of organisations. People have rushed to keep in contact with their audiences, but it's created a wall of white noise which is quite difficult to navigate unless you already have a relationship with an arts or cultural organisation. I was also being sent newsletters from organisations telling us what they're doing in response to covid-19, and I saw lots of little pockets of activity, organisations sending out physical packs, but on a really small basis – 10, 20, 30, 40 packs. So I started thinking about that…  
As the combined authority one of our roles is to add value – not to interfere, but to see where there are patterns emerging and where we can maybe add something. So I contacted the organisations that I knew were already working on some physical resources and asked if they would like to work together. We've got the capacity for scale, and links to the humanitarian response teams around Greater Manchester through the local authorities and volunteer networks, so we could put this together and reach a lot more people.
I work a lot with the community and voluntary sector in Greater Manchester as well, and they also have wanted to keep in contact with their participants and clients and were really interested in getting some creative activities out to the people who are already vulnerable, and are even more isolated at this time: young carer, care-leavers, young people who are receiving mental health support…
So basically the project has come from talking to partners we're already working with about what their needs are now – looking at what the patterns are and how people are responding to covid-19, and saying 'OK let's convene the group'.           
H: You've mentioned young people – are you looking at different audiences as well?
J: We're developing two packs, but we're starting with a younger person's pack. We're working with 42nd Street (a mental health organisation for young people in Greater Manchester), and we've agreed to work with a 13-20 year-old age group. We've gone up to 20 rather than 18 so that we can include care-leavers. And in parallel we're working on a pack for older people, although there are other people coming up with similar ideas in different parts of the country, so we're waiting to see what happens, because it might be that we just help someone else with theirs.  
H: How are you collating or curating the packs? 
J: Our 'curatorial policy' is that it's cross-artform, it's accessible, and it has content from all ten Greater Manchester boroughs. At the moment our partner organisations are collating the activities that they want to include. Each activity, each element will have the branding and a little bit of information about the organisation that's provided it, as well as information on how young people can get involved with activities once the lockdown is over.
This is going out to young people who don't have digital access, so we're not going to push any online aspect, but we'll give contact details for all the organisations that are involved. We're hoping that when we start going into a recovery phase, we can create a second round of packs to help young people engage in some of the work these organisations are doing and that this will  help with the recovery phase. We realise that's going be a really challenging phase for a lot of young people, as is the summer. The summer holidays are that great, endlessly looked-forward-to break for some young people, and a really challenging time for other young people. They're going to seem endless this year, and not in a good way. Whether the end of lockdown comes in the middle of summer, or after people have been stuck in their homes for months, it's going to bring a whole load of challenges.
So the first pack is looking at resilience, wellbeing, self-care, distraction from what's going on, and the second pack will start to look forward to what the world's going to be like, what young people's lives are going to be like, what things might have changed, whether they want anything in their lives to change as a result of this, and how they might move forward.
H: The idea of having two packs is brilliant; I know a lot of people in the sector are thinking about that process of re-emerging and how we're going support people to recover from this collective trauma and rebuild their lives.
J: It's all obviously subject to funding – we're in conversation with funders, but the starter fund has come from work that we've not been able to complete as part of Great Place; it's fantastic to be able to repurpose that money to reach young people who don't generally engage with creative activity. And also to put the organisations that they could be engaging with right in front of their faces and in their own homes. So it's also an audience development exercise – although that's not the main aim, but it's about connecting people to the offer that's there now, and that will be there for them in the future.  
H: Are you consulting and working with young people as you're designing and building the packs?  
J: We're working closely with some of 42nd Street's creative groups with young people, which are still working online. The groups will help curate and sense-check the pack; so the partnership is going to assemble it, and then get feedback. They're our critical friends, and will have an overview of what should be in, what's missing…
The packs are going to include mental health support information; including all the telephone numbers and helplines, and everything that's been generated by the Combined Authority, the Health and Social Care Partnership, and voluntary sector organisations, but they will also have hints and tips around mental wellbeing scattered throughout the pack. And young people will be instrumental in developing those messages.
H: What's your timeline?
J: Our deadline for organisations to submit ideas is 22 April, and we're hoping to get the packs out to the printers at the end of the first week of May. We're hoping that they will be ready for distribution by the middle of May at the latest – which feels like a long way away but it's actually not at all! It's timed quite nicely with the organisations who've already sent stuff out to people, but have only had one shot at it using money from projects that they weren't able to complete; so this will be a nice follow-on from that.
H: Who are your partners?
J: Our partners include Castlefield Gallery, The Lowry, Contact Theatre, Link4Life (the Culture & Leisure Trust in Rochdale), Gallery Oldham, Curious Minds, ARC, Unity Radio… Unity work a lot with hip-hop education; research they've done previously suggests that a lot of young people have access to CD players, and CDs are very cheap to produce, so we're hoping to provide music, and also exercises with spoken word and rap battles.
Basically any organisation that's got capacity and hasn't furloughed everyone has said that they are in. So a lot of the recipients of the Culture Fund for Greater Manchester, as well as voluntary and community sector organisations and groups like Manchester Carers, 42nd Street, the Proud Trust, Reclaim, Creative Support – it's a lot of people!
Another key partner is i-THRIVE; this is the project team rolling out the new child and adolescent mental health model across Greater Manchester. Through the Great Place project we've been working together to create more opportunities for young people to access mental health support through creative group work. We've been working for over a year on developing an outcomes framework that works both for statutory mental health services at CAHMS (Child & Adolescent Mental Health Services) and for cultural organisations and thiswas signed off just before lockdown. We were about to start four pilot projects with CAHMS services around Greater Manchester. Obviously those are on hold at the moment, but we wanted to help those young people who are on CAHMS lists – either receiving or waiting to receive mental health support – but for whatever reason can't access their sessions or support online. What could we give them that might help a little bit?
Obviously we've got a limited amount of packs so we can't scattergun – we have to target. So we'll be working with i-THRIVE, 42nd Street CAHMS services and others to make sure they get out to the right young people, and hopefully with schools and colleges within the districts, to identify who their vulnerable young people are. Then we'll look at how we get them a pack using the volunteer networks that are being set up in all the local authority areas.
H: It's great that this is so integrated and builds in thinking about the short and longer term, and around messaging as well…
J: It's really important that the packs have the right messages in for young people. But it's also just sending them something, and them getting something in their hands; the strong message from that is you are not on your own, and you've not been forgotten.
We're also trying to create something that helps people feel some sense of connection. We're trying to work that out at the moment – so that even if they aren't digitally connected they can share what they've done. That's a tricky one, because we can't incentivise someone to go outside and post a postcard at the moment as that would be  asking them to make an unnecessary journey. So we're grappling with that, but we trying to come up with clever ways – or any ways actually! – where young people can feel connected to other young people. We are hoping to get some media partners on board to help us with that.
H: Do you think there are going to be any other potential challenges or barriers?
J: We have to think about infection control and health and safety. Luckily I work for an organisation where it's easier to get access to that kind of help and advice, so we're doing quite an extensive risk assessment. We have good links with all the local authorities and the humanitarian response group, so through them we can link in with distribution channels. When it comes to creating the pack for older people, we can link in with food parcel distribution, that kind of thing… There are a lot of challenges but I think the reason I decided to put a call out is because I've got access to is the right channels for things to go out safely. Why should an arts organisation know about infection control? If we can give that support, then that's really important.
H: This is being written about a lot but we're also seeing through our work with CHWA how this is exacerbating inequalities that are already there; so the people who struggle to access activities generally are the ones who are struggling even more now. Connection, conversation, belonging to something bigger than yourself – it's all crucial, but how do we do that, how do we work in a different way?  
This could be huge and overwhelming, because there are about 900,000 children and young people under 25 in Greater Manchester. There are 2,000 care leavers, 27,000 young carers, and 12,000 unemployed young people aged 18-24. Obviously we can't meet all of this need, so one of the challenging things is going to be working out who we send this to, so that it reaches at least some of the right young people, But that's why our relationships with the community and voluntary sector are so important.
And this is something that isn't going to go away. We could go into lockdown again, in cycles over the next year, or two, or three. This is something that's going to change the way we are, I think, in society. It's brilliant that loads of organisations have put stuff online, but that does exclude quite a lot of young people – well, a lot of the general population. There is work happening in parallel, in Greater Manchester, to make sure those young people are digitally connected, but it's not going to reach everybody and it's a slow process. I think this has really highlighted how important inclusion is, but also that the most vulnerable people get left behind when you're in a crisis.
H: And this process will help develop and grow partnerships as well, so that whatever the new normal is like, those relationships are going to be there…
J: Our first zoom meeting most of the meeting was taken up with introductions, and it was people who were working in culture, health and wellbeing, in educational organisations, and in the voluntary sector, some of them meeting for the first time and realising what they have in common, so I'm hoping that this might produce some new alliances and partnerships.
H: I definitely think people who don't normally connect are connecting because of this shared need, and are wanting to be able to work together more. In many ways this is going to really help, because prior to this – because of the austerity and the environments we were working in – I think partnership and collaboration was becoming really difficult.
J: Yes, exactly. It was becoming very competitive. Although Greater Manchester's cultural sector feels quite intimate and well connected and there has always been a generosity of spirit. In our packs, all of the organisations retain copyright for their individual contributions. It won't be creative commons, but it will be a version of that designed to support the young people. So if you're a young person you can share this with other young people, but if you're an organisation, you can't. A lot of this is work that was going to be delivered in other ways by organisations and they're really happy to get it out there and really happy to support young people, so they're being very generous with their materials.
H: I wanted to ask about materials: I suppose you're trying to make it so that people don't need to buy anything?
J: We're not even going to presume that someone's got a piece of paper. The presumption is that people have nothing. One of the things I want to put in is a little growing project: so dried peat disks with seeds, because it's just nice to watch something grow. The presumption there is that everyone's got something they can put it in – an empty cup or a yoghurt pot or something like that – but we're not going to presume that people have access to getting soil, or have any decent pencils… So I'm starting conversations with arts and crafts suppliers – obviously we're very aware that a lot of them are in dire straits as well so they can't give us free stuff, but we're seeing whether they can supply us in bulk and give really competitive prices.
H: I can't wait to see what comes back from the young people. Will they know they're going to receive the packs or will it be totally out of the blue?
J: Probably for most of them it will be out of the blue. If we publicise it too much, those young people who are already really engaged will ask for the packs and then either we'll use up all the packs on them, or we'll raise an expectation we can't meet. So ….it's just got to arrive. A little surprise mystery box!
Follow Julie's Great Place work via @GM_Culture on twitter