Image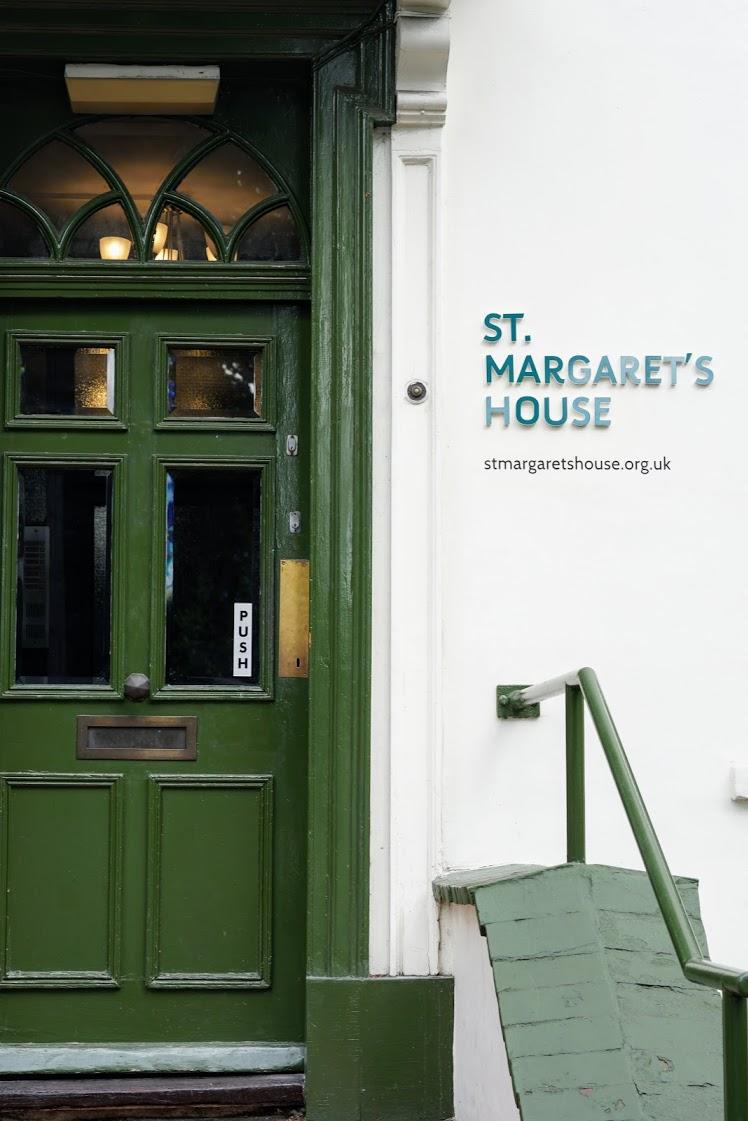 © Diana Serban @Battlegrounds19
I'm not often asked to write something for a blog so when Jenni Regan (London Arts in Health) asked me during a Zoom meeting to write a blog post about how St Margaret's House has started to reopen to the public as we emerged through lockdown, I said yes. Then afterwards started to think and ponder – how do I go about this?
It wasn't so much the writing that worried me it was more that I realised this task would bring me to me reflect on such a massive journey for both myself and St Margaret's House. I remember at the end of March working at home, my whole team furloughed, and trying to figure out TeamViewer and get through to a Zoom helpline and failing. I remember worrying about our staff and our users who are wide-ranging in age. Would we lose them and would they ever feel safe coming back?
It's been a massive 6 months for us all and rather than talk about the online work St Margaret's House has done, I will focus on our journey of reopening.
It was towards the middle of July when the question came up of how to reopen St Margaret's House and bring our groups back. I soon realised that this wasn't just about how I feel about coming back but more importantly how our users feel.
This opened up a whole process which meant most of the summer was spent talking to users on Zoom (this was for the first time for some people) about where they were and what their relationship was with St Margaret's House. It was a great learning experience for me. I got to talk at length to our users and really learn more about their lives, hopes, aspirations and what they really wanted from an organisation like St Margaret's House. Of course we spent a lot of time talking about PPE and planning how to be safe but the key thing that came from this was more connection and knowledge about each other.
From these conversations came a plan of a possible season of work to begin in September: Open House, Fun Places, Molly's Masquerade our Heritage Lottery project, two theatre shows and young people's showcase. At the time I did not release how ambitious this would be. It looked so good on paper, we'd had lovely chats on Zoom and everyone was feeling positive that by October we surely must be through the worst.
Cut to now and especially today (as I write this, things are starting to look dark again with more lockdown's planned) and things are Boris Johnson described "bumpy". However (touch wood!) we are delivering and working our way through our season. Through those conversations in the summer I knew that for a lot of people finding some human connection was important; "I can't wait to get out of the house" was one person's first reaction when I asked how they felt about coming back.
There are challenges. There's always so much to think about putting workshops, performances and events on as we all know, but adding PPE, wearing of masks, one way journey's, track and track and we go up another level. A key element is including all the Covid safe needs but looking to keep things fun and spontaneous. The last thing we wanted was to plan activity and it turn out to be a sterile or miserable experience. However with the help of our team and partners we did come up with a creative approach. The best example was our wonderful Associate Artists "Bric a Brac Theatre" who did our first theatre sharing but did a whole Covid-19 safety briefing in characters from the show! They actually turned social distancing into a game which involved the audience pretending they were exploring a jungle!
Fun Palaces and Open House also needed lots of thought as we had continuous workshops and tours going on which actually meant we all turned into a bit of a cleaning squad! We've also found we are concentrating harder on so many more things that enjoying an event or workshop at the time is hard. Everything passes by so quickly. No sooner have you done a track and trace form before you are arranging seats to ensure that they are two meters apart or kindly reminding someone to put on a mask.
However now we have got the ball rolling there is some key learning that is really positive;
Firstly my spirits have been raised about how adaptable, strong, resilient and brave our St Margaret's House team, users and volunteers are. A key example are two volunteers who wanted to have a go at creating and running the tours for our Open House. They did everything from research our heritage through our archives, write the tour, rehearse it and then deliver it to groups and then they had to embrace all the Covid-19 social distancing and PPE and embed that into the day. They were amazing. This increased collaboration and co-creation has really strengthened bonds with our volunteers.
But most satisfying is a "wellbeing" learning. We've learned more than ever how grateful and thankful people are to us for attempting to deliver at this time. The most frequent comment and reaction we are getting are:
"Just thank you so much for doing this"

"It's so comforting to see things happening again"

"It's made me feel better"

"Nice for him to physically be with friends again"

"Thank you for putting this on, we are grateful."
A parent who had bought is family to be part of the Escape Room at Open House actually emailed us his thanks and said how much it had captured their daughters imaginations and made her forget for a moment some tough times she was having returning to school.
This is such a challenging time and bringing face to face engagement back is proving tough but the thanks we are getting from people gives us a strong sense that we should not give up trying.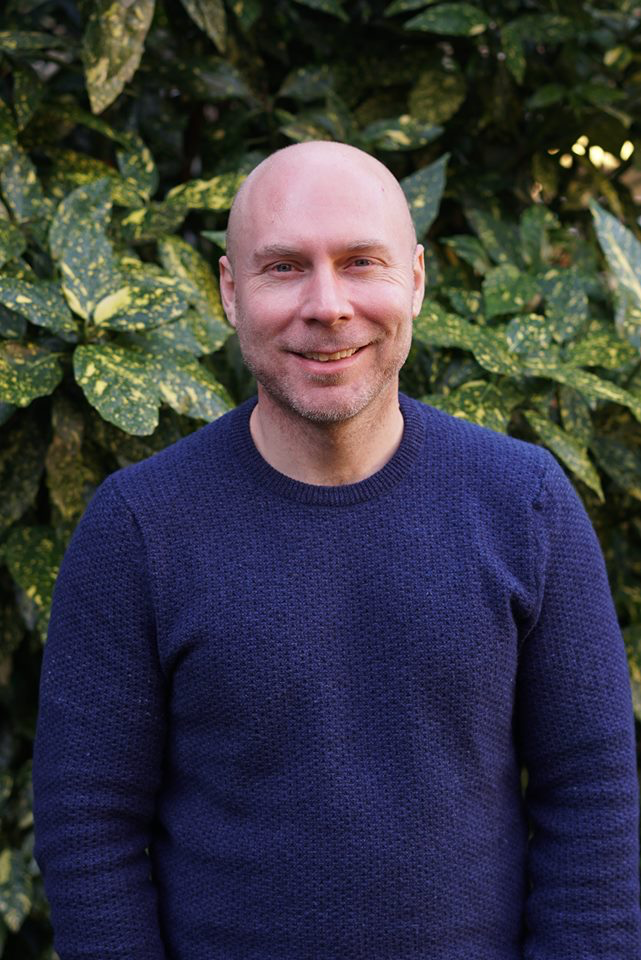 Stuart Cox is the Arts and Wellbeing Director at St Margaret's House, Bethnal Green, London.
Stuart is originally from Essex and trained as an actor at Mountview Theatre School.
He spent a few years in musicals like Annie and Aspects of Love, did some pantos, fringe theatre and even spent six months singing in Ibiza!
He has spent lots of time teaching arts in schools and colleges before going into arts management where he managed the Education Department at the Blue Elephant Theatre in Southwark, started the Participation Department at Jacksons Lane from scratch and is now Arts and Wellbeing Manager at St Margaret's House in Tower Hamlets. 3- St Margaret's House: Our mission is to promote positive social change by creating opportunities for people to come together and play a more active part in their community. Our projects anchor us in the community, providing spaces for residents to eat, shop, learn, create, and enjoy a diverse cultural programme.