Image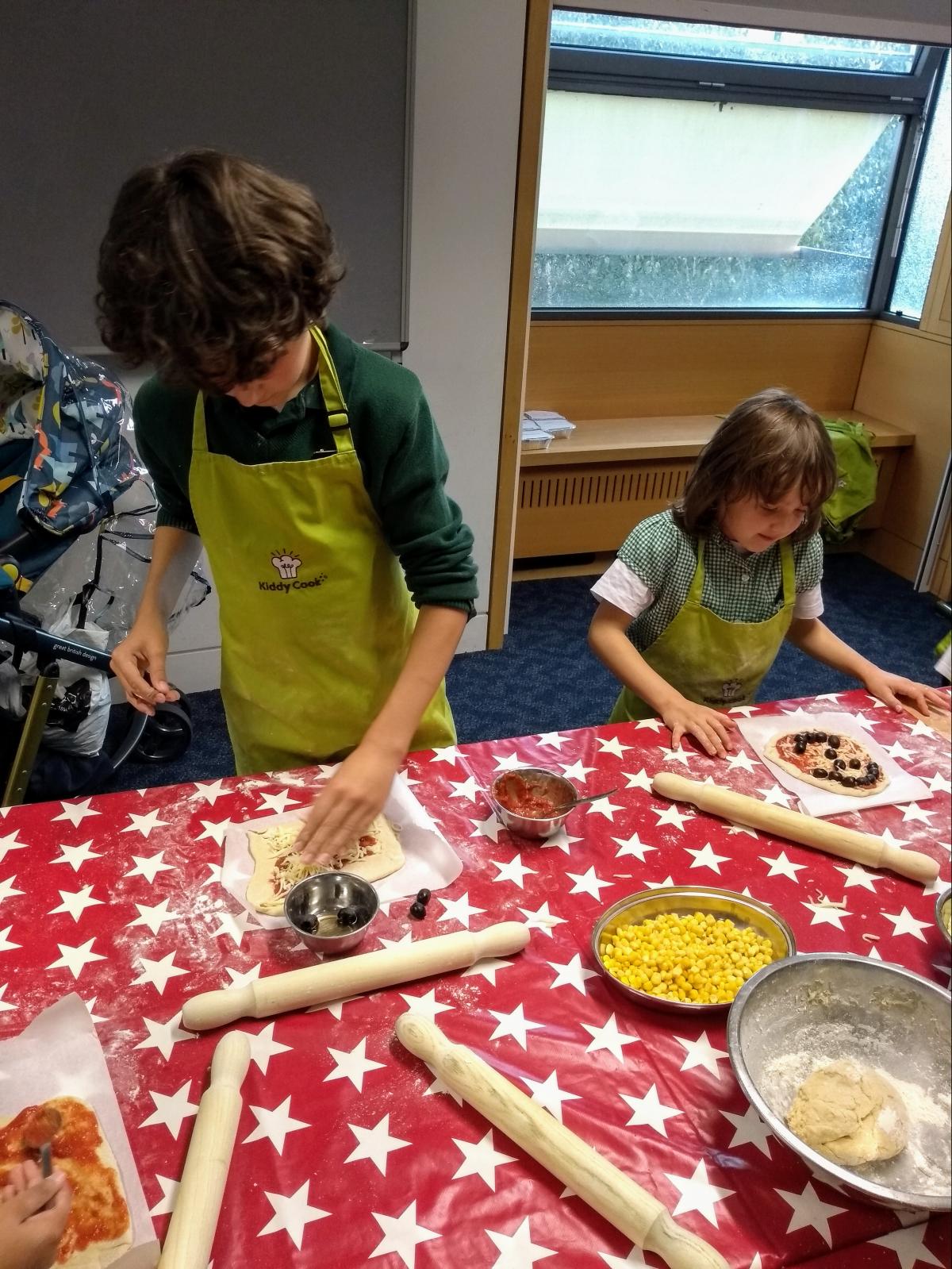 Kiddy Cook event, Norfolk libraries
What have you been doing today?
Today I've been working with colleagues to plan library activities to help encourage families to be more active, this will range from developing walks from libraries to explore the local area, to mini movers sessions (music and movement for the under 5's), to hula hoop challenges in libraries.
Is that a typical day for you?
No, each day can vary; for example, part of my role is helping to plan the health offer for our libraries, this includes working with different partners such as Public Health and helping to provide information for libraries to promote key Public Health promotions – supporting libraries so they can deliver health and wellbeing activities, ranging from regular groups such as colour me calm, to one off activities like wellbeing days with the library smoothie bike! Recently we've been working with partners to deliver health and wellbeing themed activities in some libraries for families - Kiddy Cook - hands-on fun with food, Jaya Dance – children learn a fun Bollywood dance routine and a special Yoga storytime for young readers. 
When did you start working with culture, health and wellbeing, and how?
I've worked for Norfolk Libraries for 6 years and I've had a focus on our health offer since we developed our Healthy Libraries initiative with Public Health in 2015. 
What was the last project you came across that inspired you?
Over the school summer holidays, we received funding from Public Health to expand an outreach pilot project called Feed and Read. We worked in partnership with schemes such as FISH, who help to combat holiday hunger, by providing lunches for children and families during the school summer holidays. We organised a mix of mobile library visits and 'pop up libraries' in various settings, to join children to the library and the Summer Reading Challenge. Through this work we've been able to develop new partners, join children to the library that hadn't visited us before, help them to develop a love for reading and joined 200 children to the Summer Reading Challenge.