Image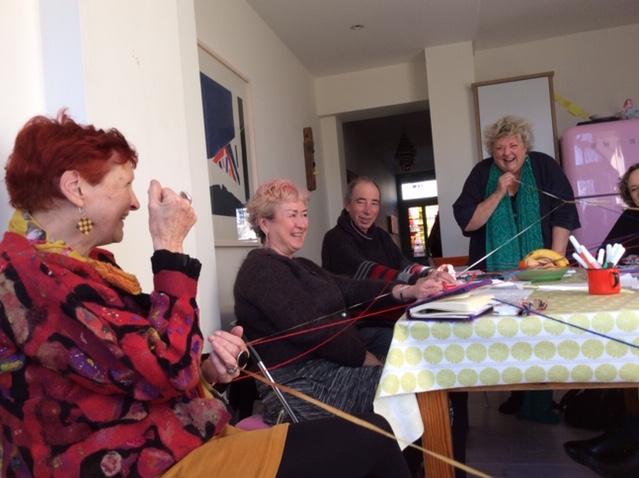 Barbara Bloomfield
What have you been doing today?
I have been supervising expressive artists who work in a Bristol Hospital for Fresh Arts. They run arts groups for people who have chronic pain or dementia and writing for wellbeing with those who have had cancer treatments.  I've also been helping to run the Creative Bridges Conference in Bristol this weekend, which brings together best practice in the blossoming world of words for wellbeing. And I've just finished helping out at an art show put on by refugee and asylum-seeking artists from all over the world.
Is that a typical day for you?
Yes. I also deliver a lot of training courses around relationships, families, groups and mental health.
When did you start working with culture, health and wellbeing, and how?
I've been a counsellor and counselling supervisor for 25 years and in the last decade I've moved much more into the world of expressive arts as i think creative expression is so helpful for wellbeing and resilience. It's heartening to see that wellbeing and 'crashes' between two or more creative forms (dance with writing, music with yoga, gardening with poetry etc) is so popular. New paradigms of protest and public action, such as XR, exemplify the zeitgeist that 'action arts' and 'community' are an antidote to passivity and depression.
What was the last project you came across that inspired you?
The Bristol Refugee Artists Collective art residency was part of this year's Bristol Refugee Festival. 14 refugee-artists showed their work, organised the event and ran workshops. Many of the artists have had traumatic experiences but they are so enthusiastic and generous with their time in sharing their stories and their work with the audiences.
Photo: Community is everything! Barbara Bloomfield and Mary Everett (centre and right) lead a Growing Bolder group in Bristol for people over 55 who want to challenge isolation.
www.bristolrelationships.co.uk