Image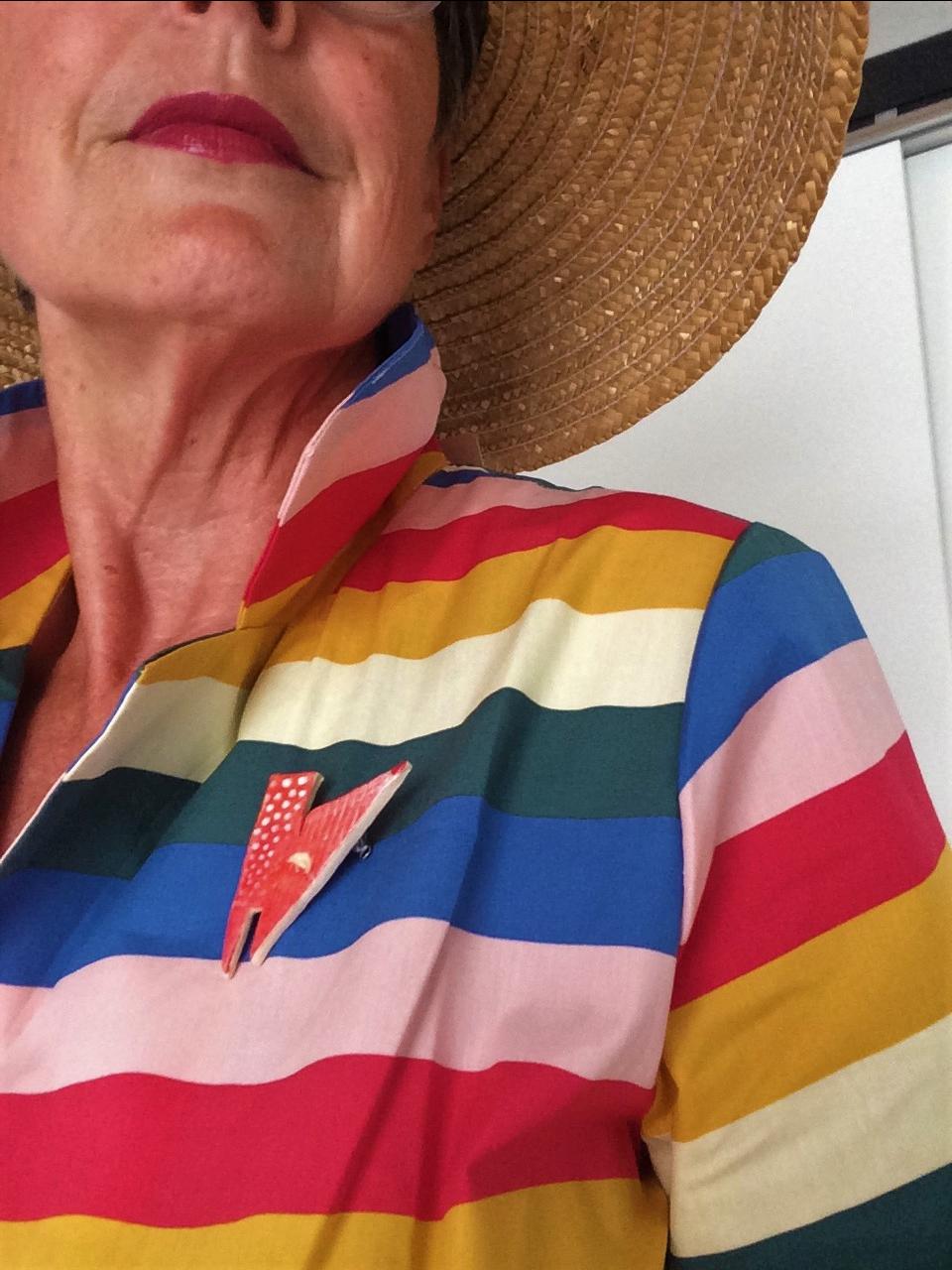 Bini Atkinson
What have you been doing today?
Like most days, I like to go out for a run but it's been far too cold, that means a slightly earlier start in my very tiny workroom. I've been wrestling with folding and repurposing cardboard medicine packages and pill blister packs that I use in my work. As the packaging has a short/ephemeral life span, it isn't performing well for me as its integrity is soon lost.
Is that a typical day for you?
During the last 12 months most of my days have been spent in the workroom, I have enjoyed some occasional Zoom/FaceTime   interactions with other creative folks. Because I am working with the raw material that others give me to interpret their experience of health and wellbeing, I am conscious that I must remain focused on the task, interpret the work in an accessible content and return the work (in photographic form) without too much delay.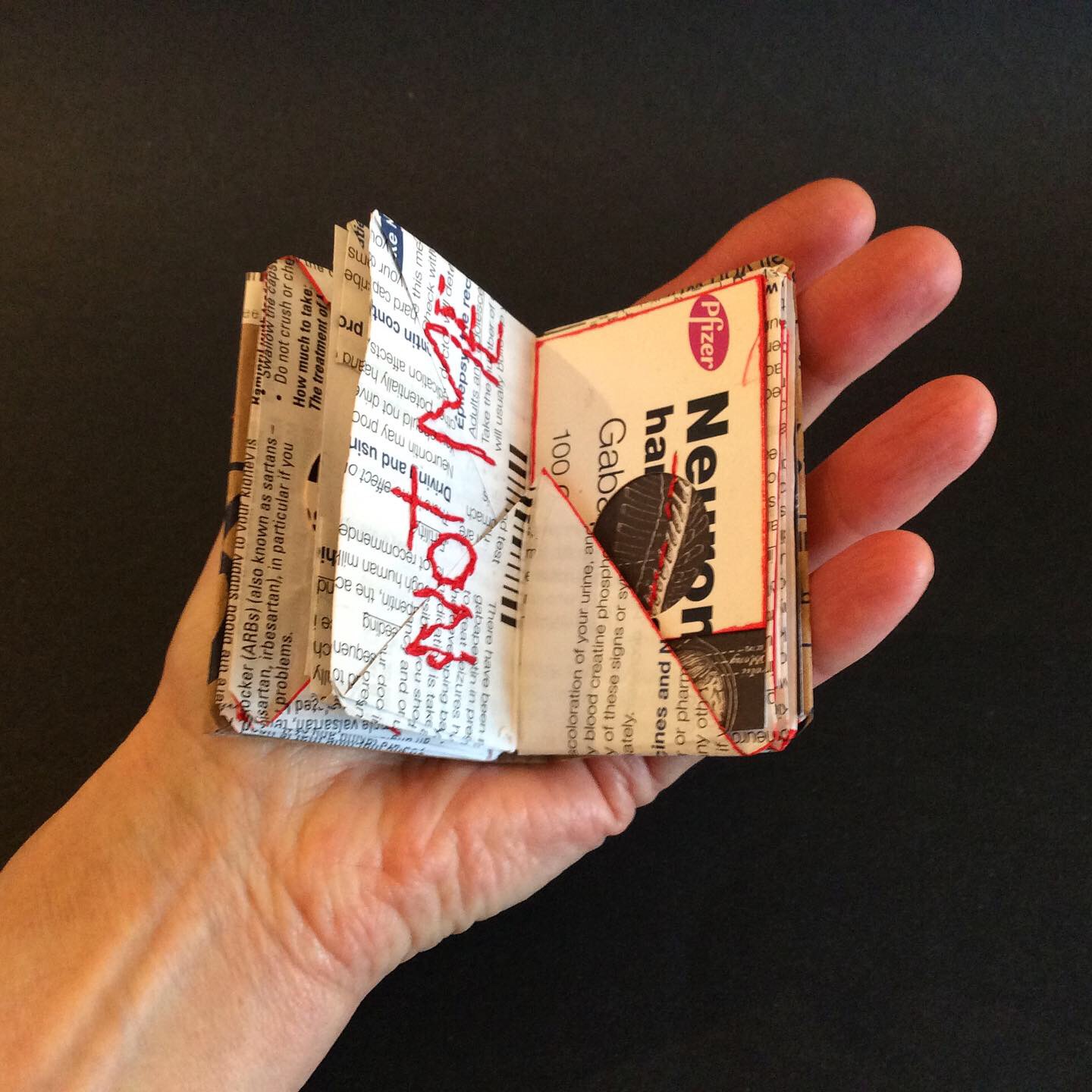 When did you start working with culture, health and wellbeing, and how?
I started to work with individuals and organisations during a year long residency at the Lawrence Batley Theatre, part of my contribution to the residency was to arrange outreach creative activities within the community. This led to opportunities working with mature adults to explore their current experience. This was a good few years ago and working with other communities just grew into a valuable interaction.
What was the last project you came across that inspired you?
A project that is really heart-warming, uplifting valuable and nestles nicely with the ethos of wellbeing, has been a project started by a Sheffield printmaker John Pedder (@johnapedder on Instagram) under the title of 1/Many, (#oneofmanypostcard) where artist of all persuasions and abilities offer up postcard sized art, free of charge to anyone that would like one, the idea is that recipients pay it forward by donating to their charity of choice. 1/Many takes place 3-4 times a year and is full of community interaction and spirit- well worth investigating!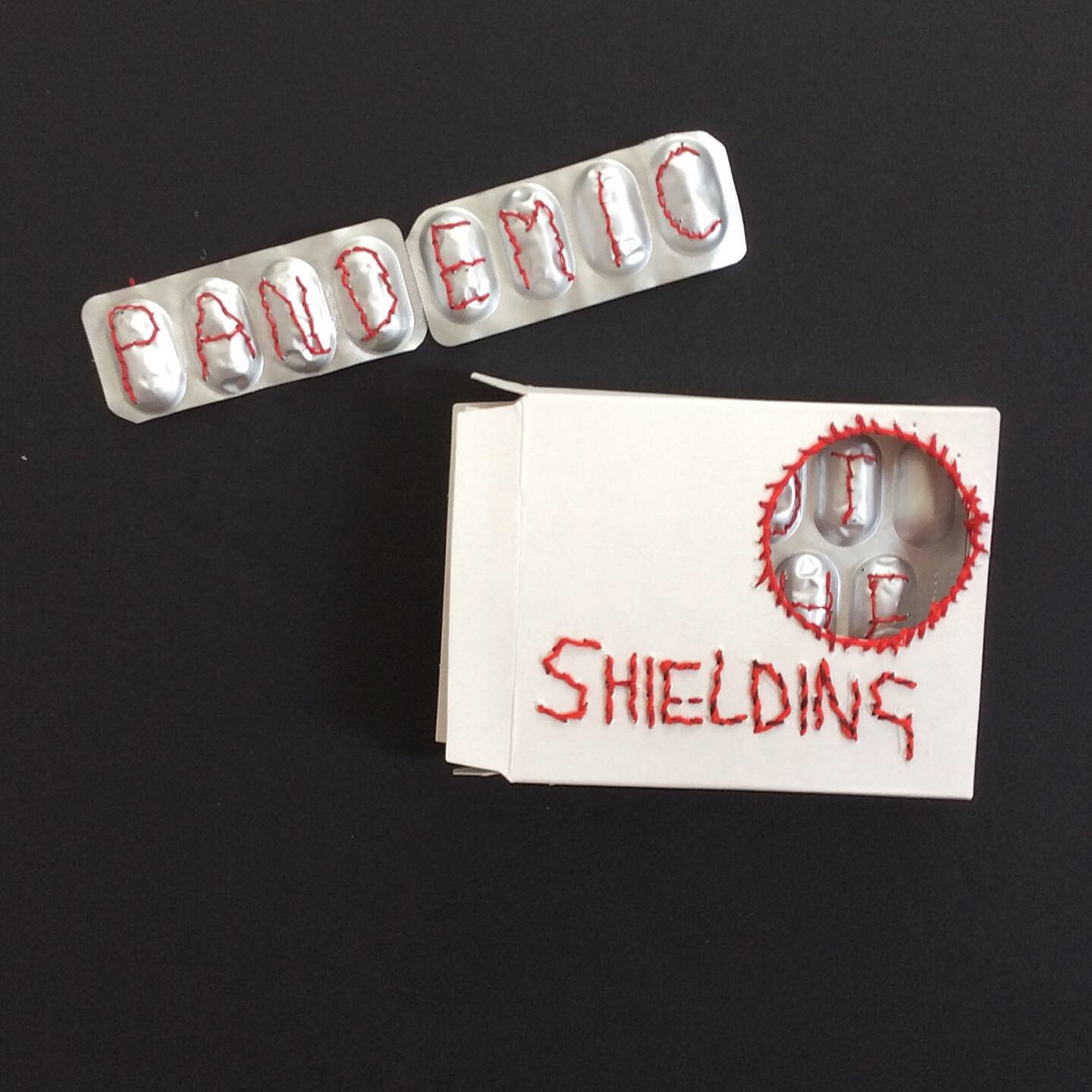 Bini Atkinson
I've had such an enjoyable eclectic working history, ranging from working as a photographic retoucher (this definitely ages me) for the publishing industry to working in schools and colleges as an art tutor.  I worked mainly part time, enabling me to work on my own art practice and participating with community art based activities and residencies.
During the last 15 years my work has centred around my health as I grow older. I've documented and interpreted my medical notes/ scans and worked alongside my surgeon in providing evidence for art/creative acts having benefits to healing and wellbeing. I now base my work on reflecting patient's views that have long term conditions /are shielding/isolating.
Bini Atkinson: bini.atkinson at gmail.com
Instagram:  @biniatkinson  @biniatkinsonartandmedicine