Image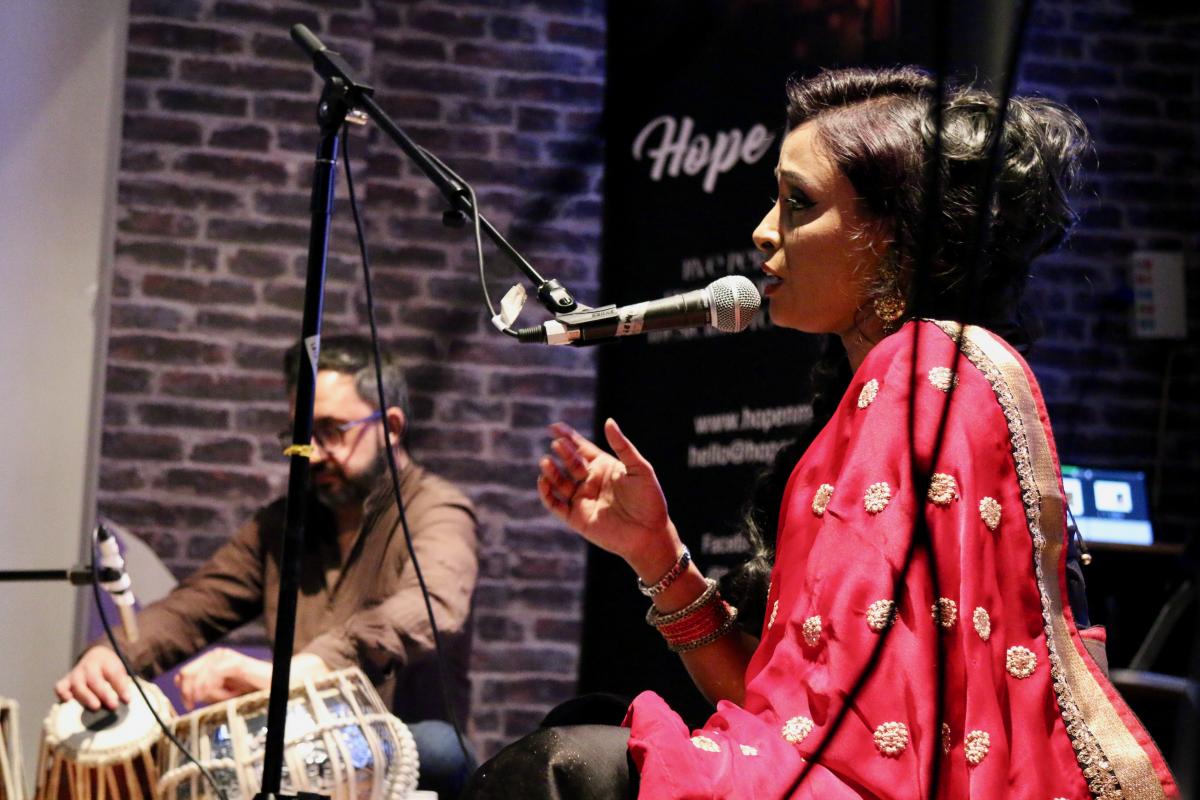 Dr Sidrah Muntah. Photo: Salam Jones
What have you been doing today?
Today I have responded to client queries regarding initial consultations, had a meeting with another mental health professional for clinical supervision and seen a couple of clients via zoom for their weekly therapy session. I usually see clients for 50-minute sessions for a range of issues from mild anxiety/depression to post-traumatic stress disorder. Although clients may present with symptoms of these diagnoses, I tend to work in a way that helps people develop non-pathologising narratives about their experiences without necessarily defining themselves through medicalised labels.
I also spent some time doing my daily meditation using indian raga singing which consists of holding one or two notes for a prolonged amount of time whilst focusing on breathing and spiritual aspect of voice and sound.
Is that a typical day for you?
This is not how I usually work, as I normally see clients face to face. But due to Covid 19, all my clinical work has been online. I expect this to change once it's safe to do so.
When did you start working with culture, health and wellbeing, and how?
Although trained as a clinical psychologist, I became interested in the therapeutic value of music a few years ago when I began learning indian raga singing. This is a very meditative spiritual style of singing requiring use of breathing control, focus on keeping the voice steady and being grounded within oneself. In the last six years, I became very excited about incorporating music/arts in wellbeing initiatives across the NHS and other services. This included delivering music based therapy group for hard to reach BAME clients in the community sector, running a mental health & music/dance movement workshop in a theatre and developing ways of incorporating songs in psychological interventions which would give clinicians direct access to a client's emotions. Song and music memories are usually stored in part of the brain which can get activated when a client is listening to that particular song. This can be a very powerful tool to use carefully when appropriate in sessions to help an individual get in touch with painful feelings or those that have been pushed away from consciousness.
What was the last project you came across that inspired you?
I really enjoy working with artists and musicians. I am currently working with a charity healthcare provider which works exclusively with performing artistes (BAPAM). We are piloting an online online therapy group for artistes with mild to moderate anxiety. Given the difficulties self-employed artistes & arts organisations are struggling with, the mental health of artists is an area I am keen to work on more. With recent pledge from the government to invest in Britain's arts & culture industry to help its recovery from Covid-19, I am hoping that there will be more opportunity to develop projects aimed at improving mental health and wellbeing within professionals in the arts sector.
https://sidrahsite.wordpress.com/
Sidrah is a Chartered Clinical Psychologist, an Associate Fellow of the British Psychological Society and a Fellow of the Royal Society of Arts. Sidrah has worked across a range of mental health services in the NHS and private sector and has a special interest in incorporating songs/music in Cognitive Behavioural Therapy (CBT) for individual and group interventions. Sidrah is a director of Lily Arts & Wellbeing (www.lilyartswellbeing.com) which specialises in working collaboratively across health and arts sector to deliver psychological therapy where suitable and connect clients to wider arts organisations to support recovery from mental health difficulties. In her spare time, Sidrah also enjoys singing, writing music blogs as well as performing traditional Indian and Bangladeshi songs for charity/arts festivals. You can read a recent article about Sidrah's perspective on music and anxiety here: https://happiful.com/researchers-say-this-song-reduces-anxiety/