Image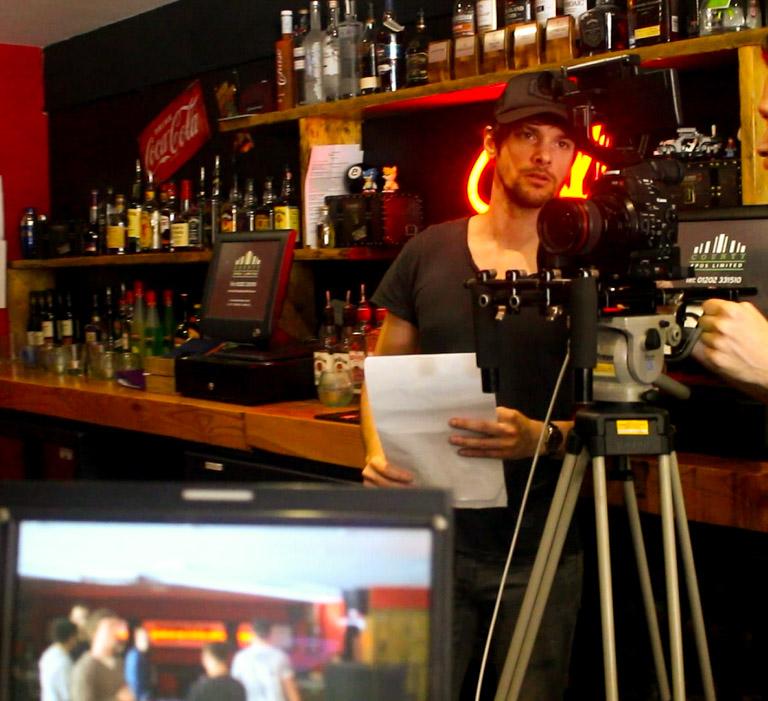 Pete Eliot
What have you been doing today?
I recently finished self-producing a documentary series about mental health called Instrumental Health, so I'm now in that 'in-between projects' stage where I'm sizing up what comes next. Today's main task was to explore possible funding opportunities. I've not tried this route before, so fingers crossed something positive comes out of it. I'd love to continue the work I've been doing to help normalise mental health conversations in everyday life and to raise awareness of societal issues. I'm also a writer, so another task today was outlining a short film drama about hoarding disorder, and I've been looking into writing a play on the subject of mental health with a multimedia approach.
Is that a typical day for you?
Even when I'm in this stage of planning, it's a typical day in that I'm setting goals and aiming to identify the best route forward. It's refreshing to be in this moment as things have been really full-on for the last few months with Instrumental Health. Self-producing the 31-part series was such a huge undertaking and it was exhausting at times with a typical working day being 15-16 hours, without weekends off. That's an example of how extreme a typical day can be, so right now, my days are quite leisurely in comparison! If I'm able to secure a budget on the next project, I'll be able to have a few people working with me. It doesn't all rest of that though. When you're truly passionate about something, you find a way to do it, even if it means no weekends for a while!
When did you start working with culture, health and wellbeing, and how?
With my writing, which I've been doing for a number of years, I've always engaged with these important subjects of identity and culture, with narratives about reaching a state of positive wellbeing after a traumatic experience or where someone is living in a negative situation and strives for something better. Writing is very much a form of therapy that works for me, and it's integral to my own state of wellbeing as I engage with these subjects and reflect on what they mean to me and to society in general.
What was the last project you came across that inspired you?
Through the making of Instrumental Health, I interviewed so many inspiring people. It really was a massively important experience for me personally as I learnt more about myself and the mental health issues I've struggled with in silence for so many years. I also learnt so much about the mental health community and the work being done through all of the different topics I engaged with. For example, through the topic of music, I interviewed music artists Shocka, Andre Graca, and Emily Lee – three incredibly talented and inspiring artists who spoke to me about their own experiences with mental health issues and how their music acts as a therapy. I also spoke with Simon Procter from music-therapy charity Nordoff Robbins about the amazing work the charity does in transforming people's lives by providing access to instruments in individual and group music-therapy sessions.
Other equally-inspiring people and organisations I interviewed included OCD Action's Olivia Bamber and advocate Dan Furlong, HoardingUK's founder/director Megan Karnes, and poet Miss Yankey who performs as well as provides poetry therapy sessions. On the subject of mental health and nature, I spent time out and about with the RSPB and the Canal & River Trust. I spoke with Mental Health at Work, an organisation that provides mental health training in the workplace. And the final episode of the series focussed on children & adolescents, where I interviewed psychotherapist Anna Honeysett from the Brent Centre for Young People, among many others, in a special extended episode (The full series can be seen on YouTube here). I would love to make more episodes. There's just so many inspirational people and organisations doing great things at the moment, and they all need to be seen and heard from as much as possible.