Image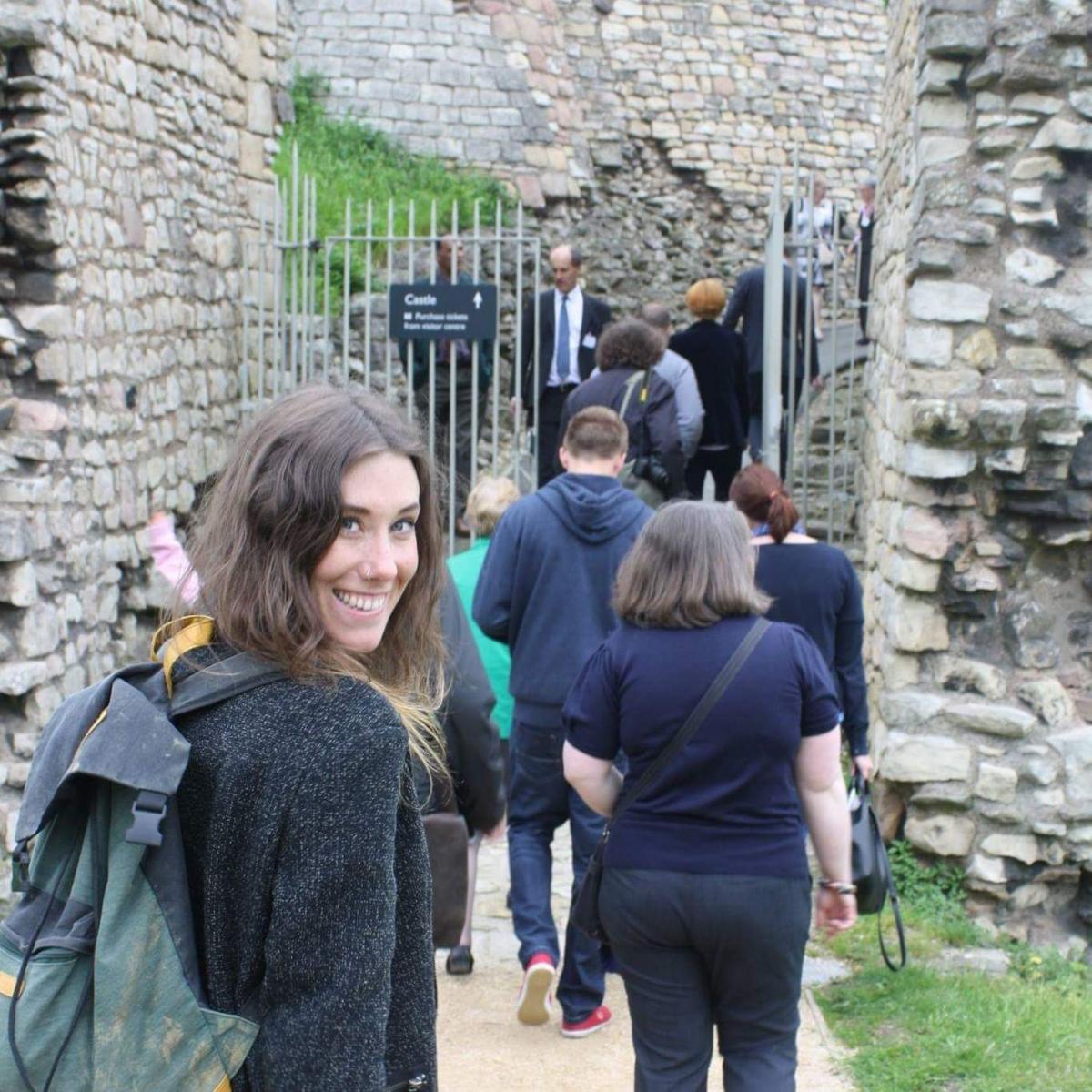 Rebecca Hearne
What have you been doing today?
Today I walked into my office (it was drizzling), finished off an ethics application that I have to submit ahead of doing some fieldwork in Belgium for my PhD this summer, wrote an abstract for the CHATmethod conference ahead of the deadline on Monday, and then spent the rest of the day trying to work out how to build a website, as people keep asking me if I've got one and I keep having to say no — I'm not very technical so it's a challenge, but I'm a believer in doing a difficult thing for yourself because once you've done it it'll be easier the next time. Admittedly, though, it would take a lot less time if I got someone else to do it for me!
Is that a typical day for you?
It's fairly typical. Because I'm getting myself established as an art practitioner and PhD student I spend lots of time laying the groundwork; usually I do lots of reading, making notes, and sending lots of emails. If I'm lucky I'll spend the day working on one of my freelance projects which entails going out and meeting people, taking photographs, recording conversations, or doing things like story writing, poetry, or other creative stuff together.
When did you start working with culture, health and wellbeing, and how?
It began for me in 2016 when I started my PhD — but I've always known I wanted to work in this field. I trained as an archaeologist, but my dad is a teacher, musician, and social activist, and my mum worked for the NHS in the community, so this sort of thing is in my blood! My PhD is about using archaeology as a form of therapy for people who are living with trauma — I've seen first-hand how useful and life-changing it can be, and I can't imagine myself doing anything else. I also have a short attention span, so I enjoy the freedom that working part-time and freelance brings!
What was the last project you came across that inspired you?
I did a talk last week at a gallery in Sheffield and was sent an email afterwards from someone who attended recommending that I look at the Breaking Ground project by the artist Neville Gabie, which looked at the abandoned former football ground of Bradford Park Avenue and the excavation of a goalpost hole — a world first. The stadium was demolished and has become completely overrun by nature. This project encompasses everything I love — art, archaeology, mythology — even though unfortunately I can't stand football. I also have to say that the video for Jax Jones' pop song Breathe is the most inspiring use of a museum space I've seen in a long time — and it's a great tune too!
Rebecca L Hearne. 
Contemporary archaeologist & social practice artist
***
"Archaeology as therapy? A narrative and material investigation"
PhD Candidate, Department of Archaeology & School of English
***
Project officer, A Better Life In Lowedges project
Heritage Lottery Funded in association with Heeley City Farm