Image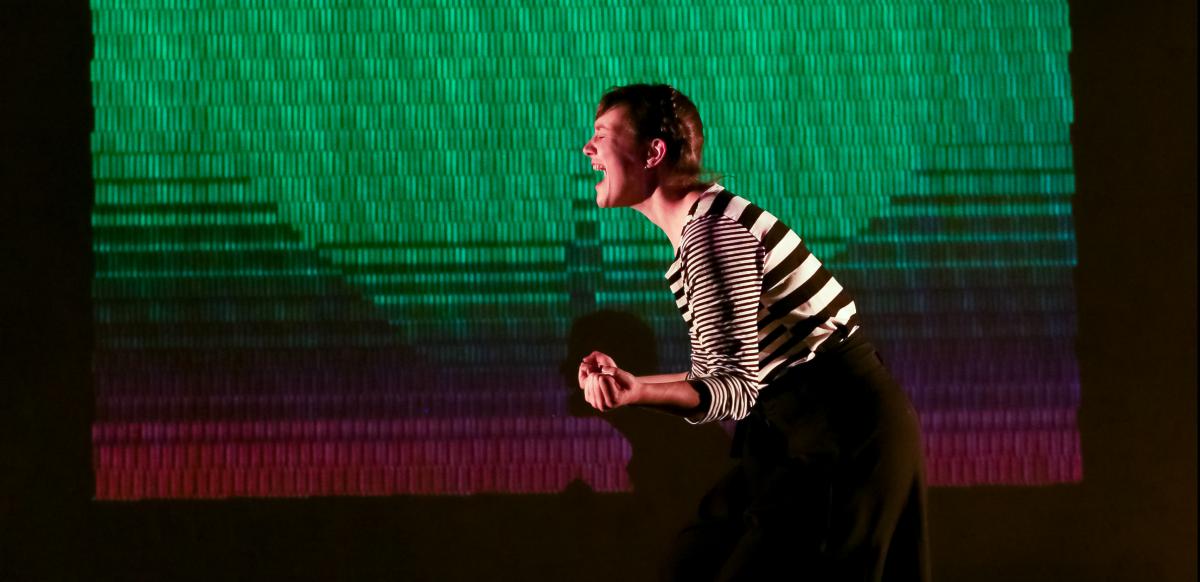 Image by Ben Gregory
The Slow GIF Movement seeks to make online space more inclusive with gently looping GIFs.
Rhiannon Armstrong, supported by The Space and Unlimited, is pleased to announce the launch of The Slow GIF Movement on 15 August 2019, to coincide with National Relaxation Day.
Award-winning artist Rhiannon Armstrong brings hers and others' lived experience of neurodiversity to an understanding of how GIF culture is currently increasing the hostility of online space. The Slow GIF Movement seeks to rectify that with the creation of calming, gently looping GIFs and an invitation to others to take up the cause. 
The Slow GIF Movement is offered as a public health intervention in the online world: the act of making and sharing them becomes an intervention in the environment; an act of solidarity with disabled people and others who find hostility in online social space, and a way to disseminate a collection of art works.
Armstrong is also working with the heart failure team at Saint George's Hospital, to develop the GIFs as a form of therapy for heart failure patients, to help alleviate symptoms of anxiety and breathlessness that can often lead to hospital readmission. Armstrong and the team plan to adapt the Kaleidoscope Landscapes for Better Breathing (see below) into an exercise programme that patients can undertake from their hospital bed. The project is also currently seeking funding for a clinical trial.
The Slow GIF Movement consists of
Slow GIFs made by the artist and hosted on GIPHY including:

A brief, created in consultation with disabled internet users, that invites others to create their own Slow GIFs, in contribution to the movement. 
Live dates: 
27 July – 22 Sept 2019: The Big Screen, Guildhall Square, Portsmouth.

27 July - 9 Aug 2019: in Portsmouth Libraries and at Aspex Gallery: Rhiannon will be artist in residence with 'Poems Made from Words Found in the Bin'.

23 – 25 August 2019 Victorious Festival, Portsmouth: 'Poems Made from Words Found in the Bin'.

12-25 October 2019: Full collection at Brighton Digital Festival (exact dates tbc).
In creating the Slow GIF Movement, Armstrong has been supported by digital commissioning and development agency The Space and arts commissioning programme Unlimited. The organisations have collaborated to ensure this exciting exploration of neurodiversity and public health reaches as many people as possible.
Artist Rhiannon Armstrong says: 
Since 2015 when I first worked with GIFs as part of the launch of The International Archive of Things Left Unsaid (www.unsaidarchive.com), they have exploded to the extent that they are a form of language now. 

There is a lot of richness there, especially around emotional expression, but at the same time, the aesthetic always feels the same: flashing, jolting, repetitive. As with public space on the streets, increasingly our online public spaces are being colonised by advertising that also flashes, jolts, and zaps your energy. 

I began to wonder, what if we chose to highlight, create and put up on the walls a different kind of GIF culture to the one we have now, one with an access and wellbeing agenda. What if we created a Slow GIF Movement, what would that be like?
[On developing Kaleidoscope Landscapes for Better Breathing] St George's Heart Failure Team say:

Such an exciting opportunity to collaborate with Rhiannon on a project that allows us to explore and improve both mental and physical health using her art as a tool. We are looking forward to taking this further and excited for the possibilities ahead.