Image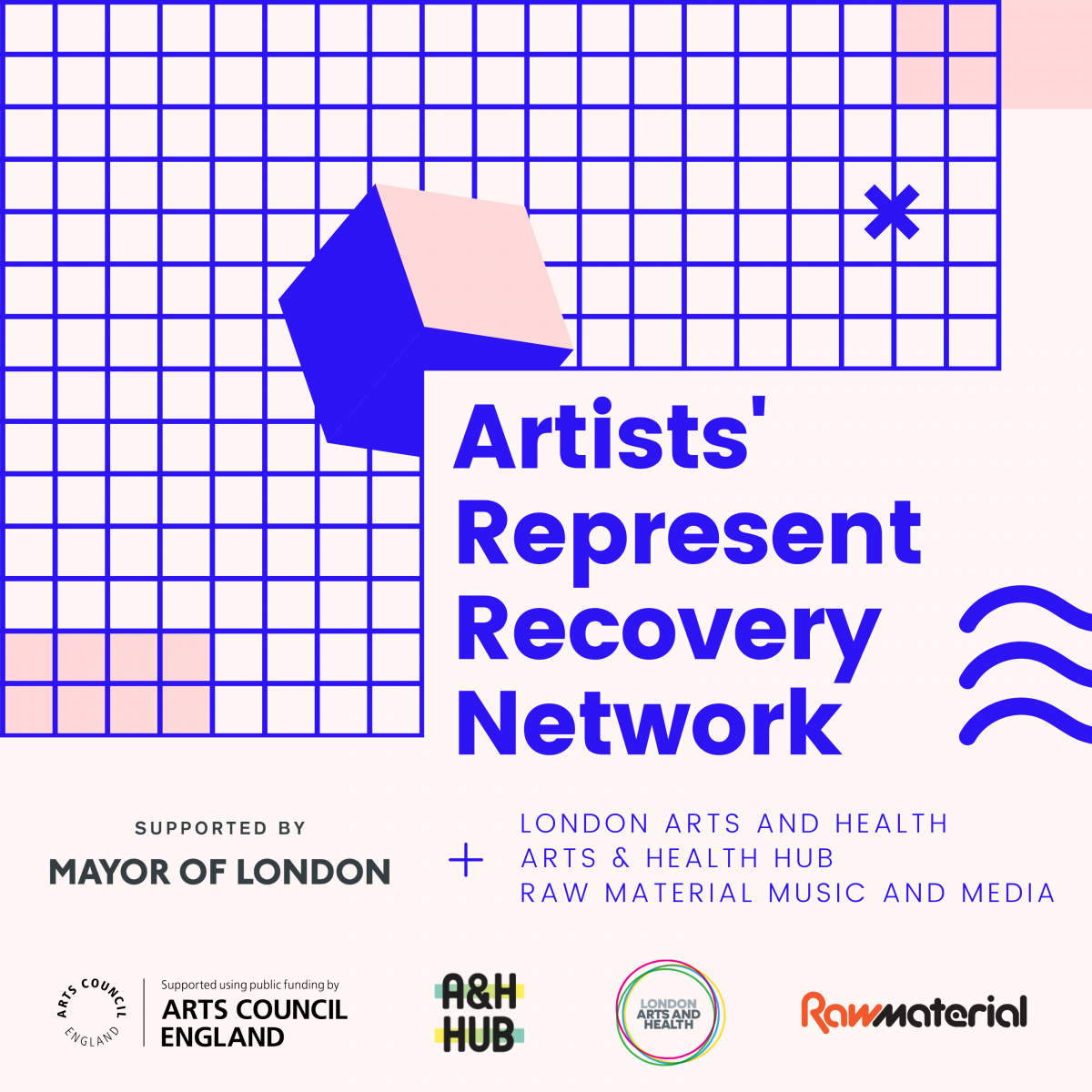 The Artists' Represent Recovery Network is a professional development programme open to 10 London-based, freelance, ethnically diverse artists working in arts & health in a participatory or community setting. The project is aimed at artists with at least 3 years of experience in this field and each artist has access to professional skills development sessions, peer-to-peer support and on-the-job training in a South London and Maudsley (SLaM) hospital ward.
This project is a partnership between three organisations: London Arts and Health, Raw Material and Arts & Health Hub.
The training will take place next year in 2023 as a mix of online and in-person mentoring, training, action learning and on-the-job paid placement on SLaM hospital wards. Artists can receive up to £3000 total for participating in the opportunity. Artists with any kind of artistic practice are welcome to apply.
The project is funded by the Greater London Authority and Arts Council England.
HOW TO APPLY

Firstly, check the below eligibility criteria:
You must identify as being from an ethnically diverse cultural background;
Be a freelance artist/creative practitioner living and working in London;
Please note: 3-5 of the places will be given to those in Arts Council England priority boroughs: Brent, Barking and Dagenham, Croydon, Enfield and Newham.
Be aged 25+;
Have a minimum track record of 3 years of working in arts and health or community practice.
Then you must complete this application form. The form will ask you for relevant information, for example; where you live, your ethnicity and your age. It will also ask you to share with us some information about your work, and how participating in this opportunity could help you. We will also ask for a link to your work, some images or a portfolio. 

You can send in an audio or video application if you prefer, and if you need any clarification or assistance with the process don't hesitate to contact us on info@londonartsandhealth.org.uk

Training will take place in 2023. 

It's good to note that by completing your application you confirm you are free and able to participate in the following training sessions on the following dates next year:
February 9th 2023;
February 23rd 2023;
March 9th 2023;
March 23rd 2023;
June 1st 2023;
August 3rd 2023.
All other dates across the programme with be confirmed once artists have been selected.

Applications are open now and close at 5pm on the 20th October.

There will be a Zoom call on the 5th September if you would like to chat to the three organisations and find out more. You can sign up to join the Zoom here.

Application terms and conditions are here.