Image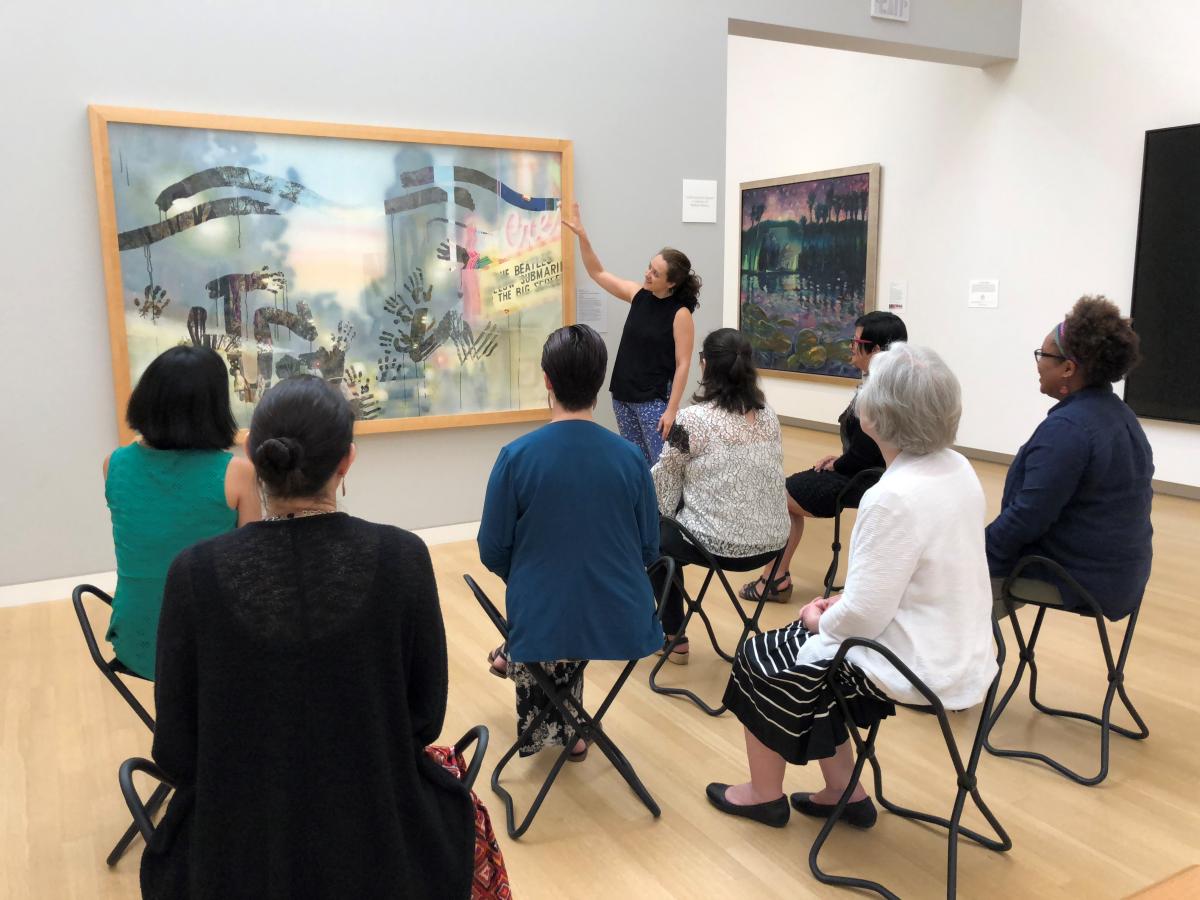 Crocker Museum, Sacramento, California
Seeking participants for new online study to find out.
Chronic pain is complex. It affects the body, the mind and social interactions. Over 100 million American adults suffer from chronic pain  ̶  more than those with heart disease, cancer and diabetes combined. Previous studies have shown that social disconnection can make pain feel more intense, while social connections can help decrease the intensity. But researchers are still learning how to translate those findings into patient care.
Since 2014, the University of California, Davis (UCD) health system and the Crocker Art Museum in Sacramento, CA have collaborated on research that points toward benefits of museum programming for people with chronic pain. However, with the museum temporarily closed due to COVID-19, all programming was suspended. Fortunately, the museum programs are now being offered online and at no cost, allowing anyone with an internet connection anywhere in the world to participate.
An international research team consisting of scholars from UCD, University College London and the University of Zurich want to know how these virtual museum experiences impact individuals with chronic pain and need participants.  
They hope to learn if two new virtual museum programs at the Crocker  ̶  Art Rx and Artful Meditation  ̶  can decrease the social disconnection and the unpleasantness of chronic pain. And they are looking for volunteers.
Research participants will be randomly assigned to one of four groups:
A control group that will continue its current care.
A virtual museum tour group – "Art RX"
A group that takes part in a virtual meditation program from the museum – "Artful Meditation"
A group that goes through both the virtual Art Rx and the Artful Meditation programs
Participants will be asked to take a 20-minutes survey about their experiences. They will be surveyed before their program, right after, then three-months later. Researchers may also ask participants questions about their experiences in the study. The research team will want to know the impact the experience may have had on a participant's health and on their relationships with others. These interviews will take an hour or less.
Who can participate (people who fit these criteria):
18 years of age or older
English speaking
Chronic pain lasting six months or longer
Moderate pain or greater (4/10 or greater on a Numerical Rating Scale, range of 1 [no pain] - 10 [worst pain imaginable], in response to the question: "Over the past week, what was your average pain intensity?")
Moderately lonely or greater (Score of 4 or greater on a three-item Loneliness Scale, range of 3 - 9)
Have a Wi-Fi enabled device (e.g., desktop, laptop, smartphone, or tablet), and a Wi-Fi connection.
Who cannot participate? (Someone who fits at least one of these criteria): 
Participated in an Art Rx tour already
Participated in an Artful Meditation program already
Suffering from dementia or Alzheimer's disease
Unable to complete surveys
How to enroll
To enroll in this study, CLICK HERE.
For more information
Visit our study page or contact Ruchi Rawal, project manager, at ucdhartrx@gmail.com or (916) 619-3383.
We are conducting this research in collaboration with the Culture, Health and Wellbeing Alliance and the RSPH SIG Arts and Health. 

This project is supported by the National Center for Advancing Translational Sciences, National Institutes of Health, through grant number UL1 TR001860 and linked award KL2 TR001859. The content is solely the responsibility of the authors and does not necessarily represent the official views of the NIH.