Image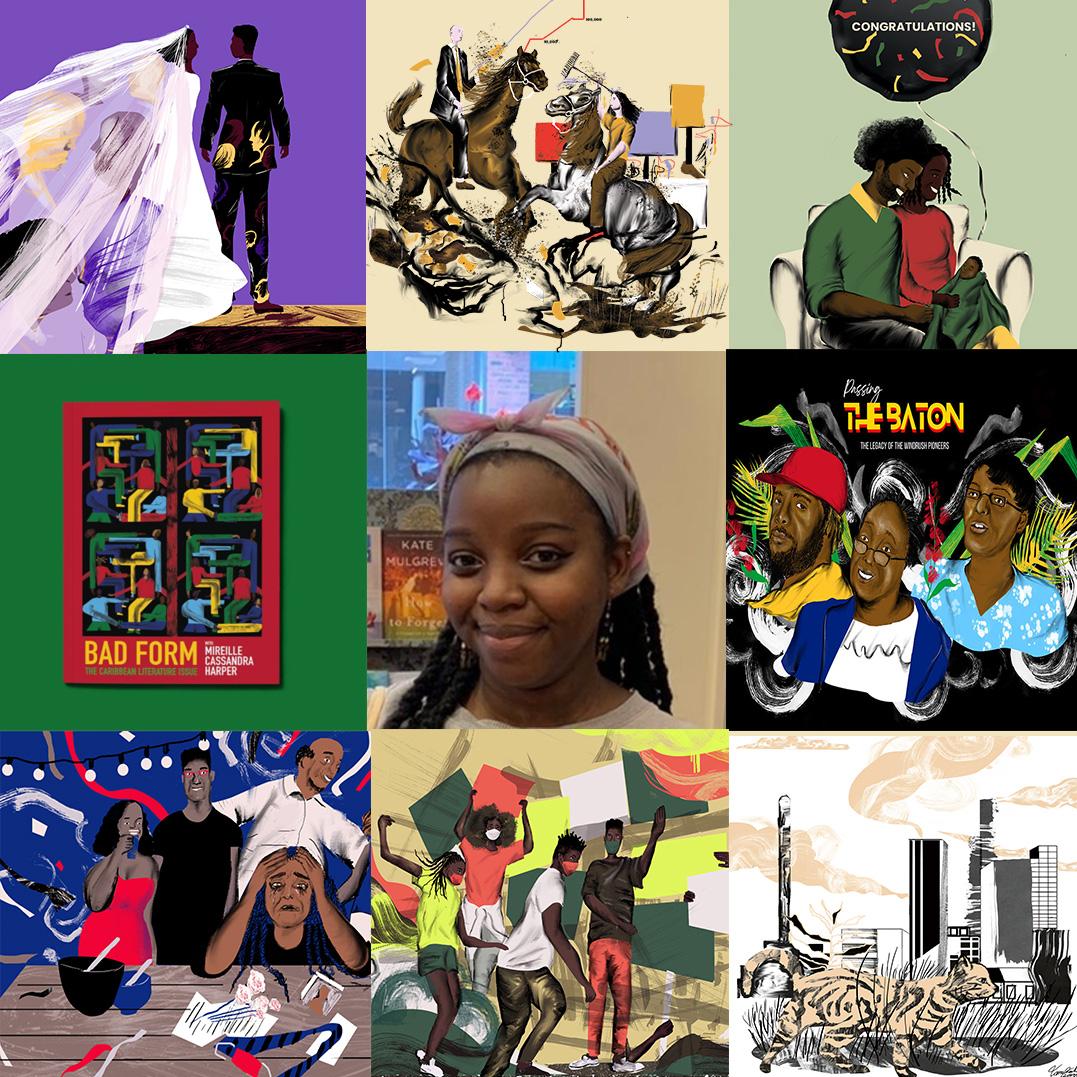 Tomekah George creates delicately hand-crafted illustrated pieces featured in newspapers, food packaging, pottery, books and digital campaigns across the US, UK & Europe.
Her work is constructed from early memories and love for Afrofuturist themes expressed through a blend of colourful and textural layers. Her handmade process continually fuels a bold style creating unique pieces that sit somewhere between a print, collage and a painting.
Upon being offered this commission, Tomekah shared,
"It means the world to be involved in a project that celebrates people dedicated to making a positive change"
She plans to use hand built ceramics to make 3 contemporary figure-led sculptural awards inspired by the real hard work that represents each award category.  She hopes each award will tell a story of the action and dedication, through dynamic sculpture and a mixture of hand-drawn slip-illustrated areas.
Tomekah's artworks will be shared online as part of the CHWA Awards 2022 Gathering, Friday 25 November, 1- 2pm. 
Follow Tomekah George: Website | Instagram
Learn more about the CHWA Awards 2022 here