Image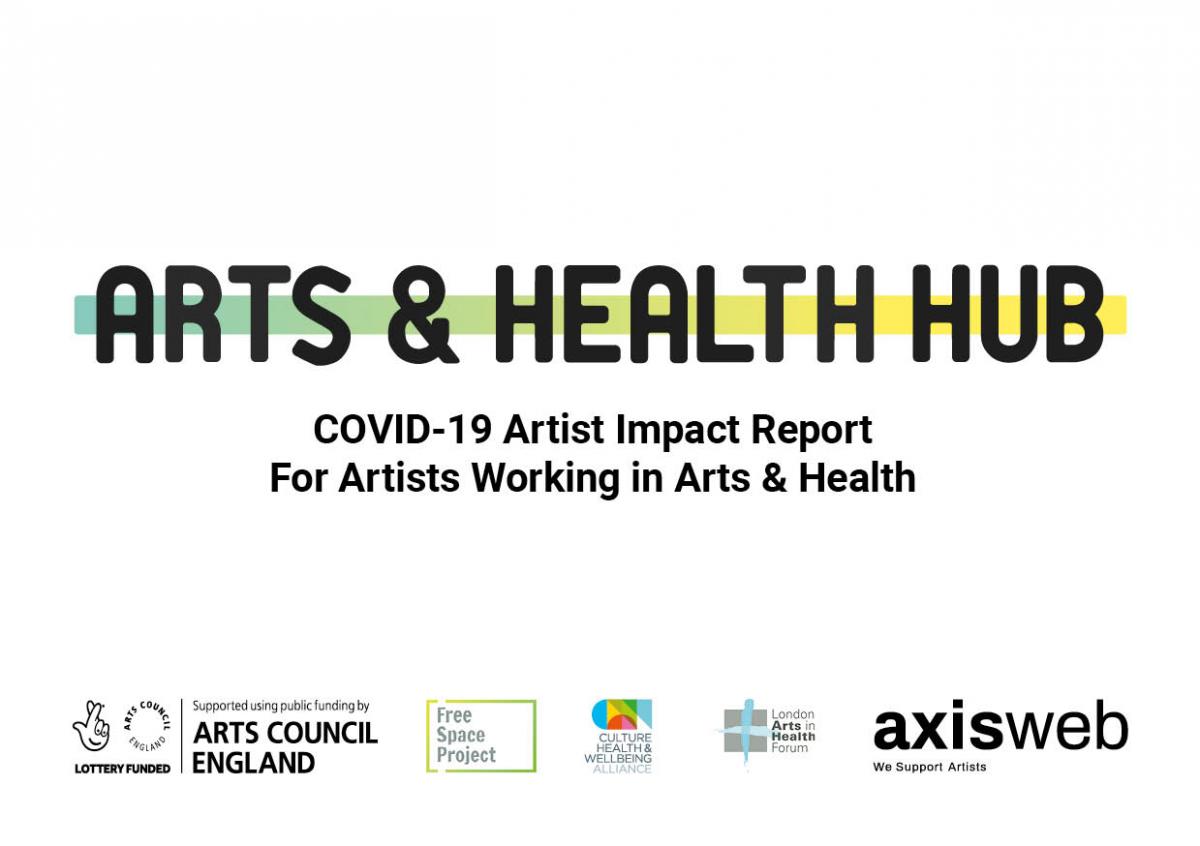 The Arts & Health Hub is a supportive and non-competitive network for artists interested in or working in the arts and health sector. It started in 2015 with just a handful of artists and now has a membership of approximately 500, working in partnership with the Culture, Health & Wellbeing Alliance, London Arts in Health, Free Space Project, Axisweb, and with support from Arts Council England.
Over the past five years our focus has been on peer-to-peer support, running over 50 peer groups (amongst other events) where artists come together to share active works, challenges and ideas, with group members offering support and resources. The issues faced have been broad, from ways of working to sharing best practice, rates of pay and practitioner support.
Early on the in the pandemic we held a number of weekly check-ins for artists. These unstructured online spaces were an opportunity for artists to share the many challenges that were occurring as a result of the pandemic. As a group, we helped each other to feel less alone through shared experiences, whilst also offering practical support.
We had 91 respondents to the survey. You can download the full report here:
http://artsandhealthhub.org/covidimpactreport/
There are some key points that the data highlights to me:
The lack of diversity within arts and health, which is not surprising. The leading demographic is as usual overwhelmingly white and female. How do we look at diversifying the sector to include those from other cultural backgrounds, sexualities, genders?

Particularly given the high percentage of those that report working with a disability (mental health disability being the highest at 47%).

There are a fantastic range of arts practices that practitioners are using within the arts and health sector: photography, writing, theatre, painting, dance and so much more.

Whilst only 27% reported losing 75-100% of their income, the range across loss of income was quite broad. I am aware that some freelancers also have other part-time roles within the sector (myself included) which may have helped mitigate the loss of all income.

The largest challenges that artists reported facing were fewer opportunities, financial worries, and challenges in understanding new ways of working. This is something that has been reported anecdotally too, with artists being expected to transfer to online delivery with minimal training or support. There was also a high percentage of those reporting being overwhelmed with social media and the news.

It isn't all doom and gloom. When asked whether there were any positive changes to the artists' practice, the two biggest changes were discovering new technologies and ways of welcome, plus discovering new networks and organisations.

In terms of mental health 44% reported the pandemic moderately affecting their mental health, with 12% reported it affected them severely. This was reflected in what they would like from the sector — with 46% asking for increased mental health support for freelancers.

Other requests from the sector include increased financial support (69%), innovation (65%) and resources on new ways of working — i.e training for online facilitation — 56%.
The report helps build a picture of how artists have been affected over the past few months, mapping across to the CHWA sector survey.
If anyone would like to contact me please e-mail me at info@artsandhealthhub.org.
Daniel Regan is an artist specialising in complex and difficult emotional experiences, focusing on the transformational impact of arts on mental health, building on his own lived experience. Daniel is the Artistic Director of the Free Space Project, a pioneering arts and wellbeing charity embedded into the NHS.

Daniel is a trustee for the charity London Arts in Health, an arts adviser to the Baring Foundation for the foundation's Arts & Mental Health funding stream, and the Patient/Carer Representative for the Royal College of Psychiatrists Arts Special Interest Group.