Image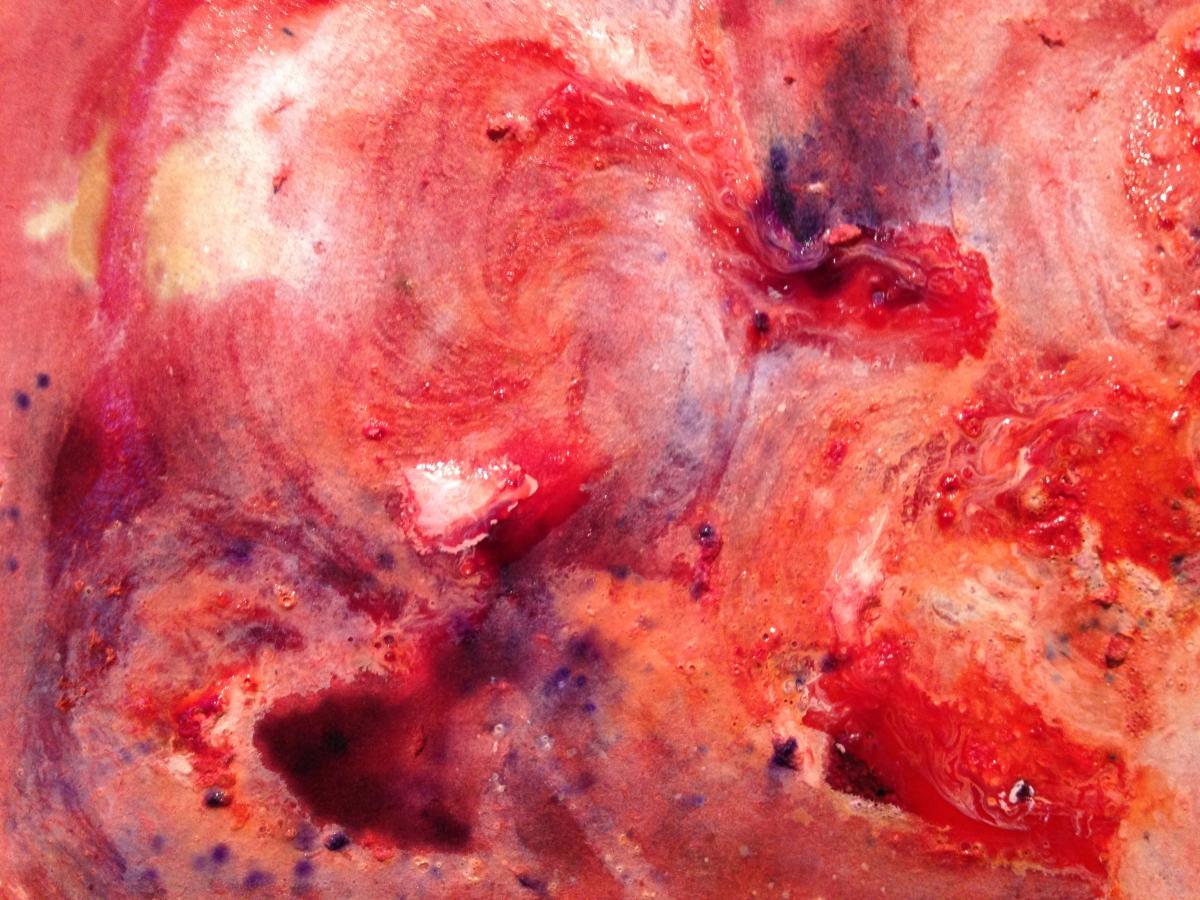 Artwork by Lorna Collins
During the Covid 19 emergency many professionals in the culture and health field have pulled out all the stops to support the communities they are close to.  Others have lost some or even all of their work or have been disconnected through the furlough scheme.  And now, the future is at best uncertain. 
During our Yorkshire and Humber fortnightly check ins many important issues have been surfaced, including the emotional labour involved in all of this and the toll that it takes.  We know, of course, that support for professionals in the field is often lacking....particularly the affective support relating to moods, feelings and attitudes that is highlighted by Nicola Naismith in her Practising Well report.
In response to this we would like to offer a small number of professionals working in culture and health, in the Yorkshire and Humber region, the opportunity to participate in a pilot self care programme over the coming months working with integrative arts psychotherapist Roshmi Lovatt.
The Creative Well programme
Are any of these familiar?
Having conversations with people experiencing distress or difficult emotions

Feeling your work is not valued, affecting your feelings of self-worth

Lone working and isolation in organisational settings

Dealing with feast and famine in the 'gig economy'

Struggles with emotional labour, sense of responsibility and boundaries
These are commonly reported issues that come up for culture and health professionals and of course there are many more.  Based on the needs expressed by the particular cohort of participants this programme will offer a whole body and mind approach to practitioner self-care. 
Drawing from neurobiological research and creative and embodied therapies, the programme will have an emphasis on experiential learning which includes:
Embodied self-awareness: based on 'bottom up' processing of emotions and feelings, monitoring own responses to stressful situations and the impact of working with vulnerable and/or challenging people.

Movement based strategies: exploration of how posture, gait, movement and positioning contribute to patterns of responding to stressful situations

Creative exploration: using creative, techniques to explore new or different ways of responding

Shared experience: using creative sharing experiences to enable peer support
The programme aims to enable participants to become aware of their own health and wellbeing needs, discover strategies to help address them and foster creative resilience.
Participants will be encouraged to be reflective in their learning and will be asked to share their learning with CHWA and other peers so that we can shape any potential future programmes and provision.
Programme Dates:
10th & 24th September ,15th October & 5th November 2020
All Thursdays, 2-5pm
Notes to Applicants:
•          This course is FREE for all participants.
•          We are looking to create a co-hort of 10 participants which is diverse in experience, artform/practice and locality from across the region. It is available to both freelance practitioners and those employed in culture and health roles or engagement roles with a health and wellbeing focus.  We are particularly keen to ensure that the group is representative in relation to the protected characteristics recognised in the Equality Act 2010 as well as class and socioeconomic status.
•          This course will be provided via ZOOM. Please do let us know if you experience any access needs that may impact your ability to participate online.
•          All applicants need to commit to all the sessions dates upon application. The sessions are 3 hours long with a break. There will be a requirement to do some reflection between sessions too.
•          Due to limited spaces, we can only offer one place per organisation, so please do confer with colleagues.
•          Participants will be involved in a process of evaluation to help us understand the impact of this pilot. We will be holding an online conversation, open to a broader audience as part of a national week of events in November. We would like a few participants to commit to sharing their learning during this session. 
Important Dates:
Call opens Friday 17th July

Applications close Monday 3rd August at 5pm

Applicants notified of decision by Friday 14th August

Programme starts Thursday 10th September and runs Thursdays

24th September ,15th October, 5th November, 2-5pm

Final sharing event on Thursday 19th November, 2-3.30pm (TBC)
To apply for the Create Well Programme, please click here.
For any enquiries please contact the alliance at info@culturehealthandwellbeing.org.uk