Image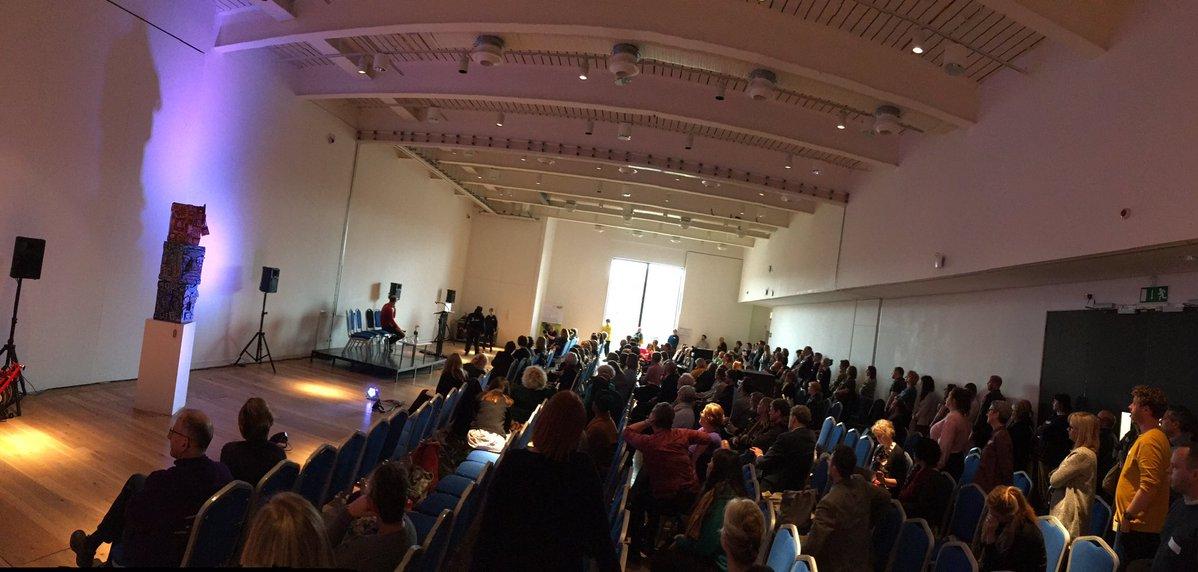 Tin Arts performing at Cultures of Health & Wellbeing (21-22 March 2019, Great North Museum: Hancock)
The Culture, Health & Wellbeing Alliance's first annual conference ended with a bang - a whole load of bangs in fact - on 21 and 22nd March at Great North Museum: Hancock, with a performance from The Lawnmowers Beat This! Samba band, which made the whole building shake and sent everyone off with the vision of some astonishing musicians feeling the joy.
There was a real buzz throughout the conference - as one delegate put it in a tweet this morning, "great to feel part of a community with so much vigour. People fearlessly asking difficult questions, challenging themselves & each other".
At one point, #CHWA2019 was trending on Twitter across the UK!
Thanks to the brilliant team at Tyne & Wear Archives & Museums we have recorded lots of the conference, and hope to set up some podcasts over the next few weeks so that more of us can hear what went on.
If you want to read about everyone who took part, visit the eventbrite page, which includes biographies for all the speakers and performers. And look for #CHWA2019 on twitter to see some of the conversations that were happening on the days.
Our sincere thanks to everyone who took part - delegates, presenters, provokers, panellists, film-makers, performers - for your inspiring work and your willingness to share it so generously with us all.