Image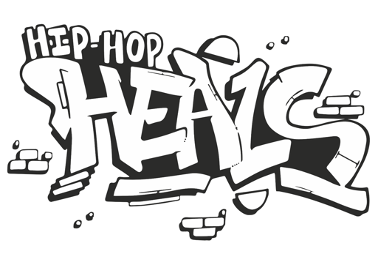 Do you believe in the power of Hip Hop and MC culture to transform health and wellbeing?           
Are you passionate about and committed to amplifying the voice of lived experience and challenging inequality?           
Do you have the time and expertise to guide a fledgling organisation with co-production at its heart?   
If so, join us: become a Director of Hip Hop HEALS (CIC).       
Hip Hop HEALS CIC is a Start Up social enterprise bringing Hip Hop Therapy research and practice from the USA to the UK. We are a majority-led Minority Ethnic board with lived experience, established in 2020.
Our ultimate vision is that all humans thrive. We offer an arts-based alternative to medication through our workshops and programmes.                       
In 2012, our Executive Founding Director Kiz Bangerh pioneered a Hip Hop arts and health model combining creative writing for wellbeing with techniques from Hip Hop, poetry and music therapy.               
2022 marks our 10 year anniversary. It is time to celebrate and share our expertise. We will release Season 2 of our podcast 'Glowitheflow', exploring Hip Hop's therapeutic aspects with 12 MCs. We will also launch Hip Hop HEALS online training academy, in partnership with Birmingham Centre for Arts Therapies. These activities are funded by Arts Council and The Baring Foundation. 
We are now excited to recruit Directors with experience of:   
    -  Accountancy/finance
    -  Business strategy and management           
    -  Marketing, branding and social media           
    -  Fundraising
                               
This role is unpaid and will require attendance at quarterly board meetings.
                               
To read more about the Hip Hop HEALS, click here.
                               
To express your interest in being a Hip Hop HEALS Director, please send us your latest C.V. with a covering letter (no more than 1 side of A4) outlining:           
1. which role you are applying for
2. why you are interested in working with Hip Hop HEALS CIC
3. an outline of relevant skills, knowledge and experience                       
EMAIL TO: Kiz Bangerh @ hiphophealsuk@gmail.com
DEADLINE: MONDAY 8TH NOVEMBER                   
If you would rather submit a short video or audio file, contact Kiz Bangerh, Founding Executive Director for more information.