Image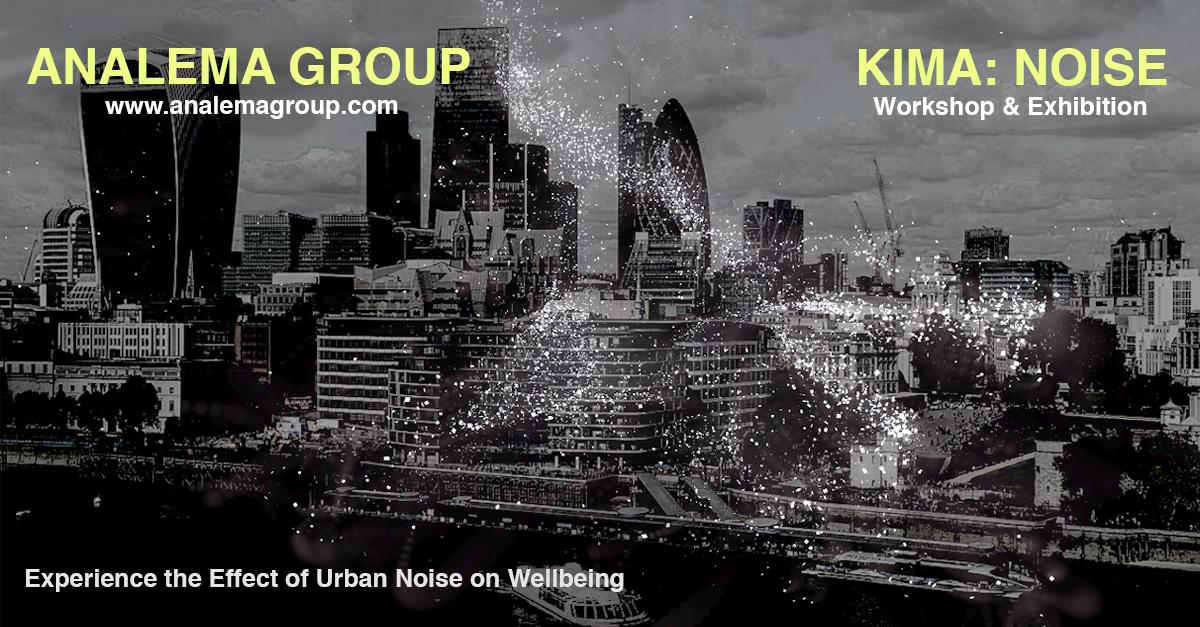 KIMA: Noise by Analema Group, 2019
How do urban noises affect our physical, mental and emotional wellbeing?
From 6-8 September a new participatory art project 'KIMA: Noise' will explore the effects of noise on well-being through an interactive installation at Maxilla Space, North Kensington. Visitors are invited to draw trajectories of noise and to experience these shapes as geometric sound sculptures in the gallery of Maxilla Space. Furthermore, audiences can feel urban noises as standing waves around them and view the visual expression of urban noise on a holographic display. The project brings together experts on urban noise such as Prof. Stephen Stansfeld, with local communities and the general public to exchange ideas and creative strategies for dealing with noise.
On Sunday, the 8th of September, we invite local audiences to take part in a workshop with leading expert Prof. Stephen Stansfield and Analema Group's artist collective and to share their own experiences on the effects of noise. Interviews with local residents will form part of a documentary to be presented at the Tate in November 2019!
KIMA: Noise runs daily from the 6th to the 8th of September at ACAVA's Maxilla Space, from 11 am to 5 pm and is free and open for everyone.
London is a major city with noise problems just like any other large metropolitan area. This noise pollution, ranging from effects generated by the nuisance of traffic to aeroplane hums, disrupts everyday life and affects us, whether we are aware of it or not. Although a multitude of sources contributes to this urban noise pollution, an ordinary citizen might only be aware of a general hum.
'KIMA: Noise' invites audiences to experience the 'ocean of sounds' surrounding them daily in a completely new way. Real-time city noises are analysed and represented spatially through an ambisonic experience and as projection.
KIMA: Noise, ACAVA's Maxilla Space, 4 Maxilla Walk, W10 6NQ, London
Opening Event:
6th of September 19.00pm
Exhibition:
6th - 8th of September, 11.00am - 17.00pm
Workshop
8th of September, 14.00pm
For more event information and tickets, click here