Image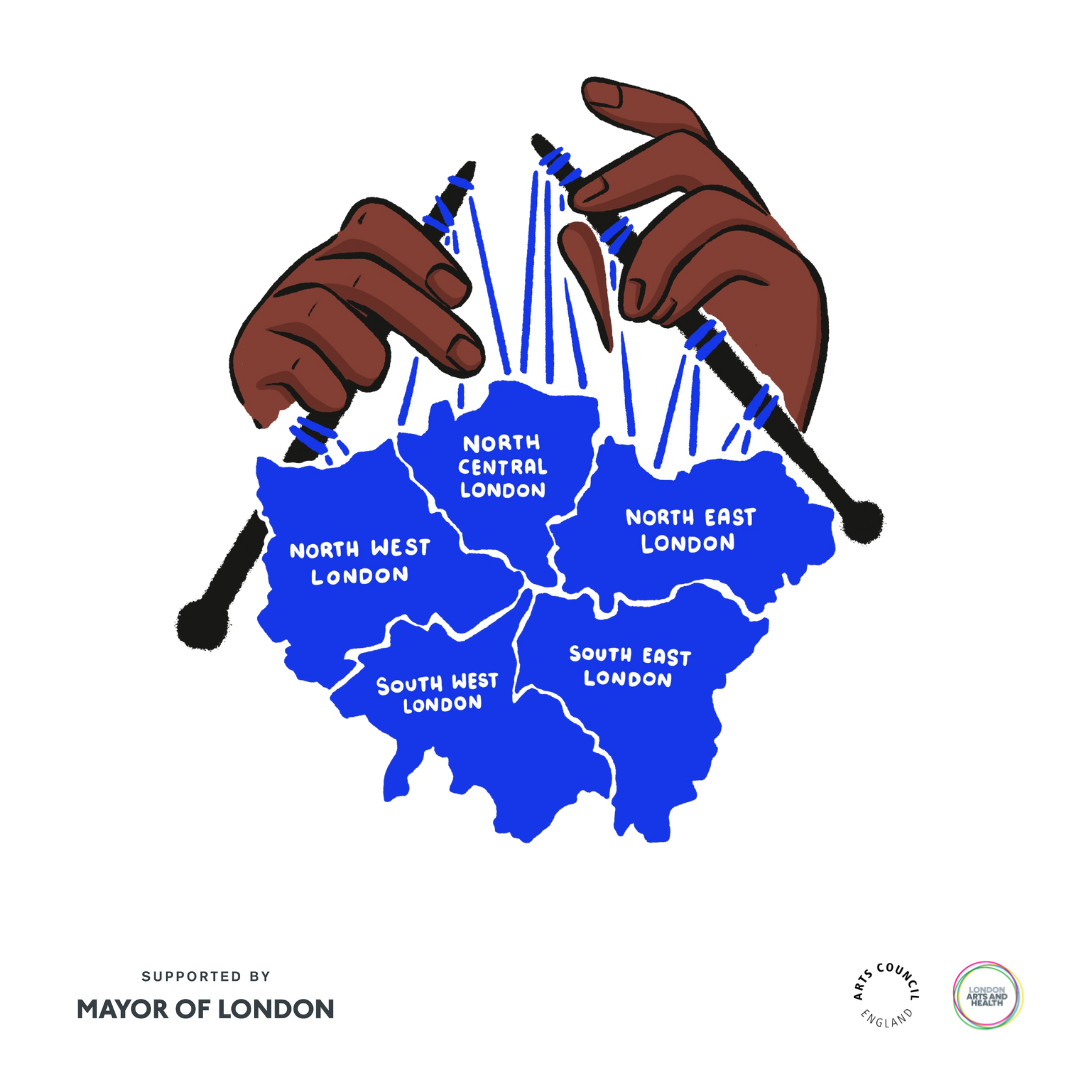 CALLOUT FOR PROPOSALS FOR A ONE DAY EVENT EXPLORING LONDON AS A CREATIVE HEALTH CITY, THIS NOVEMBER.
SAVE THE DATE: 27th November 2023, 10.30am – 5pm in-person at Battersea Arts Centre and online via Zoom. Free tickets available soon.
Culture has a significant impact on people's physical and mental health and wellbeing. Through a multitude of organisations, practitioners, artists, creative health workers, social prescribers, allied health professionals, ICS systems and more we see health and culture working together to address health needs across the UK's capital city. 
However, for too many Londoners these activities are out of reach.
On the 27th November we invite everyone interested in the intersections of health and culture to come together to take part in a day of exchange and reflection, boundary pushing and action planning. Together, we will imagine London as a Creative Health capital city, laying the building blocks to see it become reality.
An initiative developed and funded by the Mayor of London and Arts Council England, delivered in partnership with London Arts and Health.