Image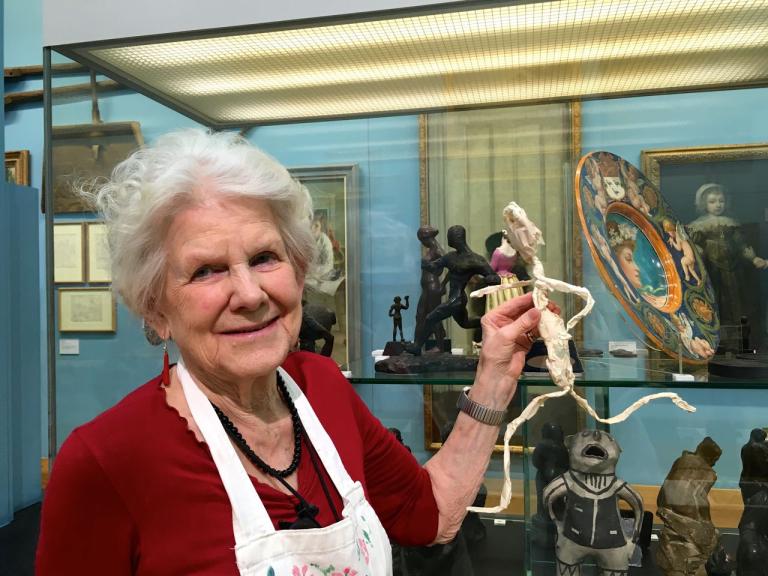 Janet inspired by the Beaney House of Art & Knowledge collections to make figures. Photo: Wendy Daws
University of Washington | Graduate Thesis Research Study
Museums on Prescription
PARTICIPATION ENTAILS: 
A 45-minute interview hosted on Zoom. Interviews are recorded solely for transcription purposes and all data is anonymized. Participation in this study is entirely voluntary and participants can choose to withdraw at any point in time. 
WHEN:
February 20 - March 31
WHO:
Sarah Huckaby - Master's Candidate, Museology - University of Washington - snh66@uw.edu
WHAT:
A graduate research study investigating museums on prescription from the perspective of the museum practitioners involved in them. Museums on prescription is part of the rising social prescribing initiative aimed at linking patients with non-medical services and resources for the betterment of their overall health and well-being. Museum programming has a long-established reputation for being a viable form of health intervention and recently, it has found its place as an essential component of social prescribing. This study contributes to the growing body of research surrounding museums in health by exploring what comprises museums on prescription models and how they operate from the views of museum staff.
This study seeks to explore the following research questions:
What are the defining characteristics of museums on prescription models?

From the museum practitioner's perspective, what are the affordances and constraints associated with museums on prescription work?

In what ways has Covid-19 impacted museums' ability to participate in social prescribing programs?
WHY:
This study is made possible through the participation of museum professionals like you. Your contribution ensures this study realizes its goal to connect museum staff experiences with the growing body of knowledge surrounding museums on prescription.
Please contact me if you have any questions. Thank you for your consideration!