Image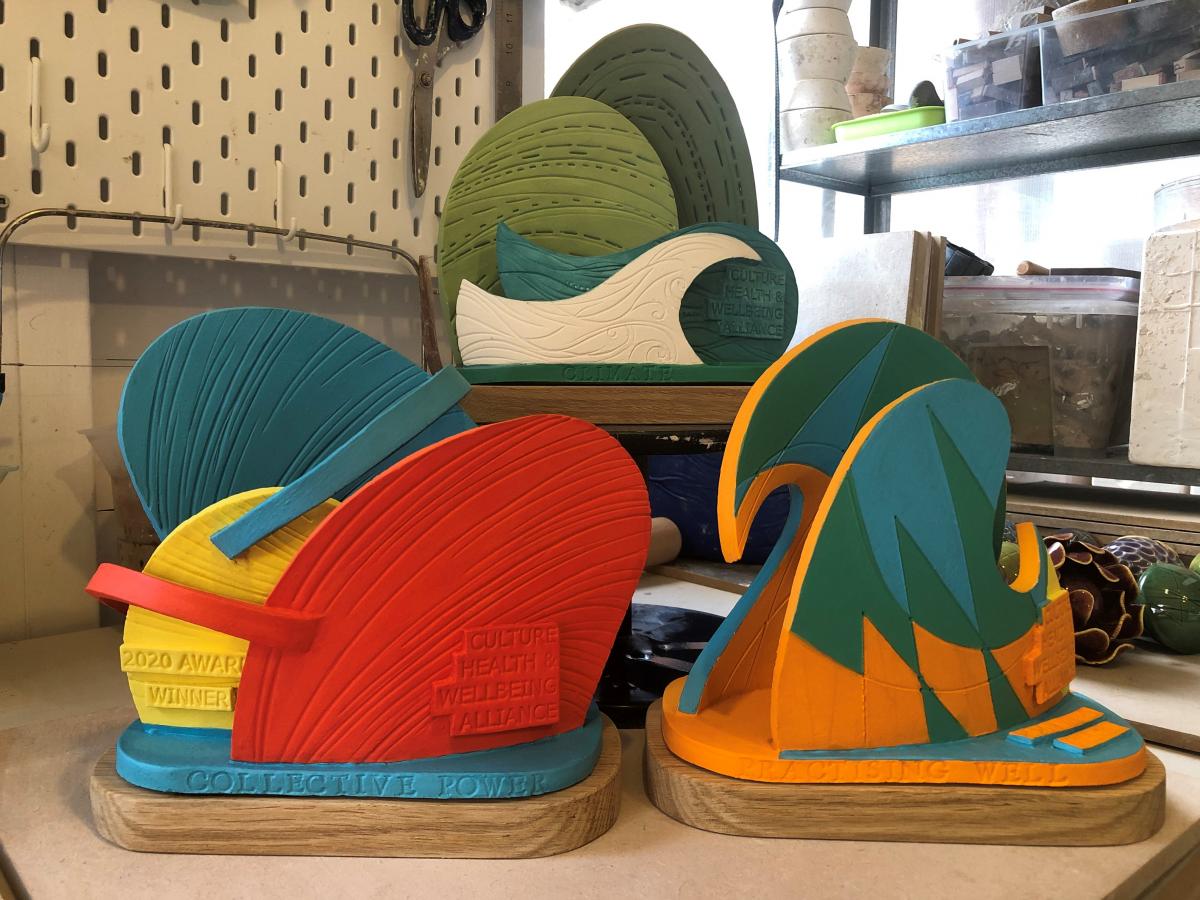 Elaine Lim Newton
Seeking a Co-Chair
We are seeking applications from a health or social care practitioner or researcher with specific expertise in health inequalities, to support our strategic commitment to partnership and equity.
Please see the full job description and person specification here and FAQs below.
How do I apply?
To apply to become a Co-Chair of the Culture, Health & Wellbeing Alliance, please email the Executive Director, Victoria Hume, at victoria@culturehealthandwellbeing.org.uk with a CV and a brief covering letter outlining why you are interested in becoming a Co-Chair of the Culture, Health & Wellbeing Alliance, and what you think you would bring to this role.
Applications will be reviewed by the Board of the Culture, Health & Wellbeing Alliance.   
We would encourage you to have a conversation with us before applying. Please get in touch with victoria@culturehealthandwellbeing.org.uk to book a time.
Deadline for applications: 5pm, Monday 1 November 2021.
Interviews: Wednesday 17 and Thursday 18 November 2021.
Background
The Culture, Health and Wellbeing Alliance CIC (CHWA) is a national organisation supporting everyone who believes that culture and creativity can transform our health and wellbeing.
CHWA is a crucial organisation for those already working with creativity/culture to support health and wellbeing, for those developing new ideas, and for those who are curious about what this might mean for their own lives. We provide essential centralised resources, networking opportunities and support. But more importantly than anything we are an alliance of organisations and individuals founded on principles of generous cooperation, innovative thinking, and access for all. 
CHWA has two paid staff (one is part-time) and an active Board of six Directors. The Board is observed regularly by a member of our partner organisation, the LENs, who work to ensure the voice of lived experience is central the arts, health and wellbeing movement, and occasionally by our funder, Arts Council England.
CHWA is committed to creating an inclusive and representative board. We want more diversity in our Board, in all its forms, so that we can be more effective for and relevant to those supporting health and wellbeing through culture and creativity.
In line with our ambition to become a more equal Alliance (see our roadmap here), we have been considering our structures and in particular how to flatten our hierarchies. This is based on research that suggests the cultural sector will become a more diverse and representative space once we have more collaborative models of leadership. We are looking for someone who, in the words of the Changing Cultures report, can "work collaboratively and can begin to change organisational cultures to create a new paradigm of leadership".[1] CHWA's structures are already to an extent democratic and focused on partnership and consensus-building, but we are keen to explore how collaborative leadership models in the Board and staff of the organisation in particular will help us move forward.
We have a number of experts in culture and creative work on the Board, and while we are keen to recruit a Co-Chair who believes in the value of culture and creativity in relation to health and wellbeing, our main priority is knowledge of and a professional commitment to building equity in health and/or care.
CHWA is largely funded to support work in England. We work in partnership with the Wales Arts, Health & Wellbeing Network, Arts, Health & Wellbeing Scotland and colleagues in Northern Ireland. Knowledge of devolved English systems of health and care in particular would be very helpful.
FAQs
What is the Culture, Health & Wellbeing Alliance?
CHWA is a free-to-join membership organisation for everyone invested in the relationship between culture and creativity, and health and wellbeing. You can read about our vision, mission and values here. We have 5,500 members and we're growing steadily. We have two permanent members of staff (one full-time, one part-time).
Who else is on the Board?
Our current Directors are: Rosie Dow (Y Lab/Nesta); Ben Pearce (West Horsley Place); Deborah Munt (Ministry of Others); Trishna Nath (Nesta); Thanh Sinden (Thanh Sinden Consulting) and our Chair, Esme Ward (Manchester Museum).
Why do you want a Co-Chair?
We are keen to explore how collaborative leadership models in the Board and staff of the organisation will help us become a more equal Alliance (see our roadmap here). We also recognise that our Directors and Chair are all busy people, and would like to share the additional work that Chairing an organisation can take between two people.
What time commitment would this need?
We have a meeting every quarter [NB this has changed since this advertisement was first circulated] as well as an annual 'away-day'. All our meetings are currently conducted online. In the longer-term we expect to have one face-to-face Board meeting each year.
All Directors are expected to provide some additional support between and in preparation for meetings. We may establish smaller working groups for specific work streams. The Co-Chair would also be expected to spend some time managing the Exec Director, in collaboration with their fellow Co-Chair.
We estimate that a total of 5-10 hours per month would be needed to cover this.
How much do I have to know all about creativity, art and culture?
Our board is already full of people with expertise in this area so while we would love to bring on a new Co-Chair who is enthusiastic about the possibilities for creativity, art and culture, we don't need them to be experts in this area. We are more interested in drawing on your expertise in health inequalities, building health equity, and asset-based approaches to health.
Do I need to do any public-facing work (public speaking, writing etc)?
Yes. We ask all Board members to represent CHWA publicly from time to time. This may occasionally mean speaking on our behalf at a public event, but more often means referring to CHWA in your other work and public commitments, or sharing information on social media (if you use social media).
Do I have to fundraise?
We expect all Directors to support our efforts to raise money for CHWA, but this doesn't necessarily mean you have to undertake direct fundraising.
Do I have to manage anyone?
Yes, you will have shared responsibility for managing the Executive Director with your Co-Chair. This responsibility can be divided according to periods of time or tasks, based on coming to an agreement with the current chair, Esmé Ward.

[1] Changing cultures: Transforming leadership in the arts, museums and libraries (Arts Council England/King's College London and Sue Hoyle, 2018); https://www.artscouncil.org.uk/publication/changing-cultures-transforming-leadership-arts-museums-and-libraries.