Image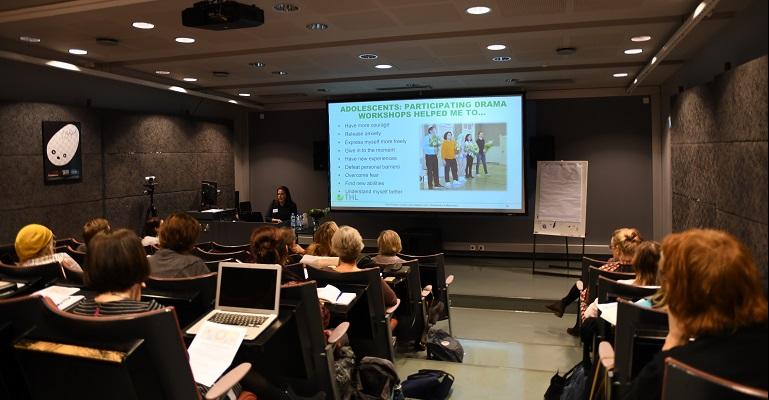 Nordic Arts
Nordic Arts and Health Research Network hosts an Arts & Health conference on 21stMay 2019 in Malmö, Sweden with focus on Arts & Health practice – bringing together researchers and practitioners. We invite you to an exciting day with presentations, workshops and network opportunities with your Nordic Arts and Health colleagues at the Clinical Research Center.
CALL FOR PAPERS:
We invite research papers, papers from practice and outlines for practical workshops.
Papers: Abstract with max 250 words (must include name and email on the document and specify if you are a researcher or practitioner).
Workshops: Please send a brief outline of your proposed workshop detailing any material that you might need. We welcome workshops that are using different art forms.
Themes:
Arts and the community
Therapeutic approaches (arts, music, drama, dance, biblio-therapy)
Working with the arts in health (clinical and non-clinical), social and educational settings
Please forward your abstract/proposal to anita.jensen@skane.se. The deadline for the proposals is 20th March 2019.
Further information:
Registration for the conference opens on 5th March 2019 (the conference is free but with limited spaces and works on the first to mill principle)
There will be an opportunity to publish your conference paper in the Nordic Journal of Arts, Culture and Health. More information about the new journal will follow soon.
Keynote speaker(s) will be announced in March.
Networking event for Nordic Arts & Health researchers on 22nd May 2019
In continuation of the conference, the network invites all Nordic Arts & Health researchers to a network meeting on 22nd May 2019. This meeting is restricted to the participation of researchers only. Themes/programme for the networking event will be announced in March. Registration for the networking event opens on 5th March 2019.
Read more about the previous networking event in Turku, Finland on 7th Nov. 2018 here.
The conference and networking event are organised in collaboration with: Clinical Research Center (Region Skåne), Taikusydän (Arts Academy, Turku University of Applied Sciences), Centre for Culture & Health (Aalborg University), Norwegian Centre for Arts and Health (Nord University), Volda University College & Royal College of Music in Stockholm.