Image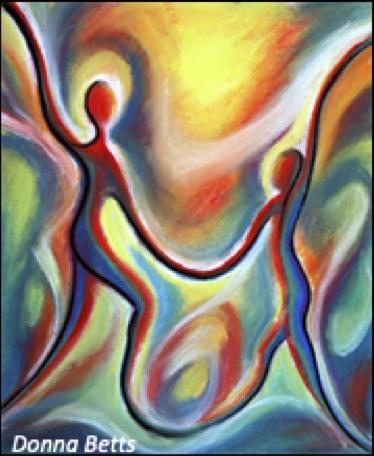 Image by Donna Betts
The following blog for our international pages is based on keynote remarks delivered at the inaugural International Art Therapy Research/Practice Conference in London on 11 July 2019.
Donna Betts, PhD, ATR-BC, Clinical Research Advisor, Creative Forces®: National Endowment for the Arts (NEA) Military Healing Arts Network; Past-President, the American Art Therapy Association
Artists can help facilitate meaningful experiences for people through arts engagement, and creative arts therapists conduct clinical applications of arts therapies interventions.  However, there's a dearth of artists trained to facilitate healing arts experiences, and creative arts therapists to provide clinical services, in nursing homes, hospices, prisons, hospitals, schools, clinics, and community centers.  This is a matter of access to care – and points to the imperative that all people who can benefit from arts engagement or clinical services, can access them.
In the United States, policy leaders have increasingly recognized a need for interventions and strategies to address "the whole person" (National Organization for Arts in Health, 2018, p. 2). They have urged a more integrated approach to policy development – one that can reach Americans at various stages of their lives, across generations, and in multiple community contexts. 
The arts are ideally suited to promote this integrated health and well-being approach. Research provides evidence of the many benefits of the arts to service users, caregivers, and community groups. Yet, further research, education, and advocacy are necessary to enable policy makers, administrators, and practitioners to understand the processes by which the arts affect health and well-being in optimizing health outcomes.
As awareness of the social impacts of the arts increases, the body of compelling scientific research and case studies is growing.  Stakeholders, national organizations, practitioners and researchers can keep the momentum going, through a range of mechanisms:
promote the benefits of arts in health through increased public awareness;

ensure consistency in and accuracy of profession descriptions and media/publicity content;

increase accredited training opportunities (degree programs, certificate programs, continuing education), to increase the number of qualified practitioners;

broaden the sociocultural diversity of practitioners;

increase and enforce standards of practice and regulations to protect the public from harm;

advocate for research funding for creative arts therapies and arts in health programs from federal agencies;

build the evidence base and demonstrate social and economic impacts.
The key to success in attaining each of these goals is unification and collaboration.  Breaking down barriers imposed by professional silos is in the best interest of our service users.  Together, artists in healthcare and creative arts therapists can support the goal for increased access to all of our services, with the recognition that the arts are for everyone, and  the ethical need to remain within one's scope of practice. 
In the United States, efforts to unify and collaborate are paying off.  National arts and creative arts therapies organizations have been working together to elevate the healing arts and clinical arts therapies.  Recent endeavors demonstrate the impact of these collaborative efforts in ensuring the future growth and viability of the arts and its integral role in promoting health and well-being. 
The white paper, Arts, Health, and Well-Being in America (National Organization for Arts in Health, 2017), reflects efforts to better understand different professional approaches while shedding light on challenges facing collaboration, research, professionalism, and growth.  Importantly, the document clearly distinguishes the arts in health and the creative arts therapies on a "Continuum of Care" (p. 7).
An example of a collaborative model program that is paving the way for increased access to care is Creative Forces®:NEA Military Healing Arts Network, a U.S.-based initiative of the National Endowment for the Arts in partnership with the Departments of Defense and Veterans Affairs and state and local arts agencies.  It serves military patients and veterans with traumatic brain injury and psychological health conditions, and their families and caregivers.  Administrative support for Creative Forces is provided by Americans for the Arts.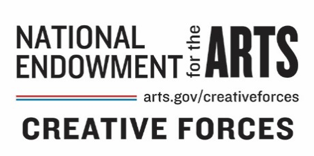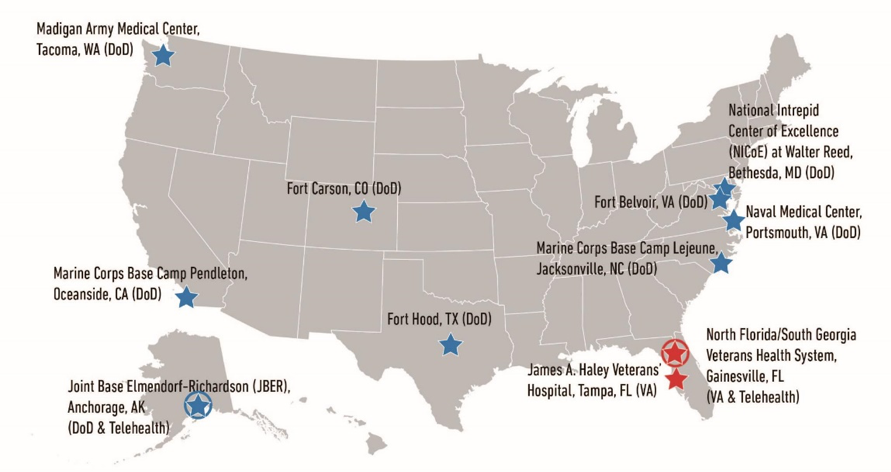 Creative Forces places creative arts therapies at the core of patient-centered care at 11 clinical sites throughout the United States, plus a telehealth program, and increases access to community arts activities to promote health, wellness and quality of life.  While we currently serve the military and veteran populations with traumatic brain injury and psychological health conditions, our national recognition and federal support enables us to also explore how we can broaden to additional military and veteran populations who have been exposed to trauma in the coming years.  We are helping to lead the effort to promote community arts engagement in the United States while also bolstering the creative arts therapies through our research initiative. 
It's essential to produce research that supports best practices for using the arts as an effective component of holistic, integrated health services, including mental health and caring for the caregiver that is meaningful and accessible (National Organization for Arts in Health, 2018).  Research demonstrates that arts in health and the creative arts therapies improve patients' overall health outcomes, treatment, and quality of life (National Organization for Arts in Health, 2017).  Findings suggest that integrating the arts and creative arts therapies into clinical and community healthcare settings and initiatives can lead to several key benefits, such as (p. 8):
Improved outcomes, such as reductions in anxiety, pain, length of stay, and readmissions in hospitals;

Increased wellbeing;

Enhancements in the environment of care for patients and caregivers;

Enhanced effectiveness in health communication.
Several recent examples of collaborative research projects include initiatives described here (National Organization for Arts in Health, 2018, p. 10).
Creative Forces is also heartily invested in advancing the research, which is emerging from the impacts of creative arts therapies for service members and veterans coping with TBI and PTSD.  The Creative Forces Network partners are invested in a research program with an emphasis on understanding the biological and psychosocial benefits, and the comparative cost-effectiveness of these therapies (National Endowment for the Arts, 2018).
The need for research in support of access to care is clearer than ever.  The collaborations established through American efforts, such as that of the National Organization for Arts in Health and its partners in the creative arts therapies disciplines, continue to flourish.  Many of the same leaders are involved in a series of convenings as part of Creating Healthy Communities: Arts + Public Health in America, a national initiative designed to accelerate collaboration among the arts, public health, and community development sectors. 
While our efforts in the United States evolve, we remain aware of similar efforts in the UK, and appreciate our shared interest in increasing access to care through the arts for all service users.
References