Image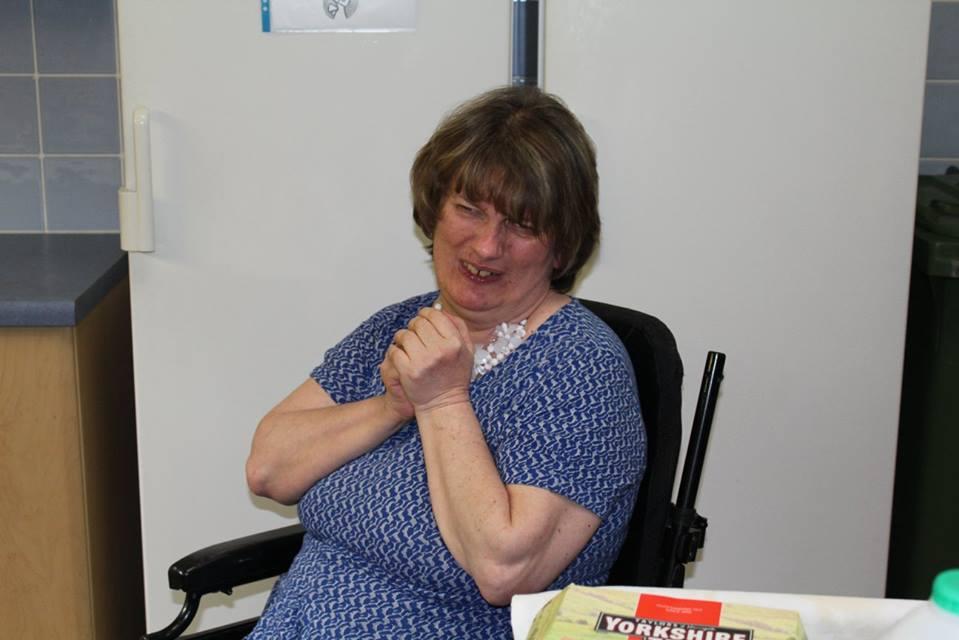 Lynne Rawlings
Creativity Has Helped Me
A poem by Lynne Rawlings with an introduction from Corina Harrison, WEA and Arts, etc
Lynne Rawlings has been a student at Arts, etc for several years and she has always blown me away with her talent, sheer joy and absolute strength. She has many health issues including Cerebral Palsy and uses a wheelchair at all times. She always comes to art classes, drama and fitness classes but in this case she has chosen to share her poetry.  Lynne writes at least one poem a day and will always write about whatever subject we are covering. Creativity does something incredibly wonderful for her and all those around her.
Creativity Has Helped Me
Hello my name's Lynne Rawlings,
You haven't heard of me,
I have a very happy life,
Its busy as can be.
Okay I'm in a wheelchair,
It's just how I get around,
But I've lovely friends and hobbies,
To keep me safe and sound.
I write these crazy poems,
That hopefully make folk smile,
Plus I try my hand at painting,
And have done for a while.
Its ever so enjoyable,
I'd do it every day,
And its so much fun attending,
The WEA!
My efforts are well dodgy,
But amazing things we do,
We've painted with a spray can,
And used black charcoal too.
Once we did Jackson Pollock,
So friends put paint on my wheels,
You really can't imagine,
How wonderful this feels!
I just cracked my lovely speed up,
And drove across the paper,
We had a right old giggle,
For it was a funny caper!
I  suppose what I am saying,
Is my friends are really ace,
It's thanks to all their efforts,
I've got a smiling face.
Everybody is included ,
And treated just the same,
So not to sing their praises,
Would be a dreadful shame.
I love them all to pieces,
I'm no longer on the shelf,
Creativity has helped me,
To be my natural self!
70 Stories for 70 Years
These stories represent personal experiences of the impact of creativity, culture and the arts on health and wellbeing. They have been collected by the Culture, Health & Wellbeing Alliance (CHWA) to celebrate the 70thAnniversary of the NHS in 2018.
If you have a story you would like to share, please do get in contact at info@culturehealthandwellbeing.org.uk.
We are publishing these stories as a collection on the new CHWA website, and will be promoting them using social media from the end of 2018 leading up to the first CHWA Annual Conference in March 2019.