Image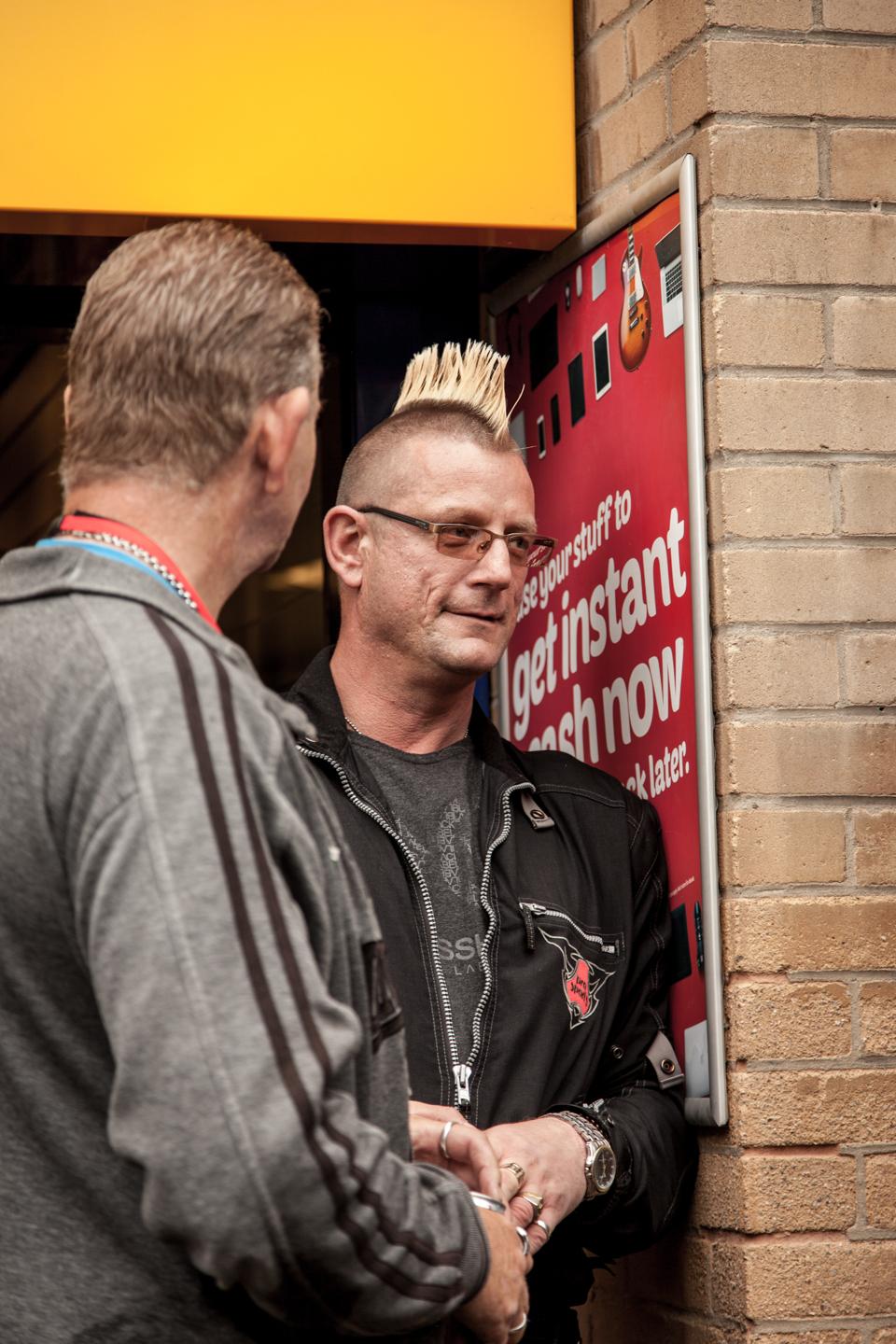 Charlotte Armitage, Creative Recovery
Born in 1970 and raised in Swinton, Rotherham, Nigel attended Swinton Comprehensive School where he left with 10 O-levels to work in scientific research engineering until his breakdown in 1998. He now resides by the river in the village of Bolton-on-Dearne, Barnsley.  Nigel has recently started to study with the Open University towards an honours degree in Arts (Creative Writing). He divides his time between his passions of archery, mountain biking, motorcycles and his faithful German Shepherd Toby and is currently working towards his fifth book, Terms of Engagement.
How has engaging with arts/culture/heritage improved your life?
Engaging with arts/culture, heritage has become a full-time engagement for me, where my entire life focus is based around creative writing and poetry. After I was diagnosed with Bipolar Affective Disorder in 1998 it was initially very unpredictable and wholly uncontrollable, mainly until I discovered I could use writing poetry as a vehicle of expressing my emotions and frustrations surrounding my circumstances. It became a good coping mechanism for dealing with the debilitating effects of the daily challenges my illness gave me.
I then discovered just how well I was able to overcome my disorder and level out my typical ups and down cycles by actively engaging my mind throughout the day by accepting that each one had potential for being a source of material. Over time, I nurtured my focus and now at present time do not distinguish between my trials and tribulations, my disorder, and my writing. I am no longer preoccupied by being bipolar, rather, writing poetry has enabled me to embrace this fact. I am able to use self-expression through art to minimise the impact being bipolar has on my present life and feel comfortable with my place in society. 
Engaging in the arts feels like a part of me I cannot separate from myself: it's who I am, it is how I identify myself as an artist. I no longer feel unfortunate, now I feel lucky.
Why do you think that culture and creativity are important for wellbeing?
Creativity is the key for me on a personal level to good and healthy wellbeing. Before using art to express myself I was a very angry, unstable mixed up individual who required intense input from the mental health services. Creative Recovery in Barnsley were instrumental in helping me to focus and channel my creative energies. I think it is important to explore creativity to balance the mind. Good mental health comes from recognising that our minds are multi-faceted and at least as equal, in my opinion, as diet and regular exercise as a path to overall good health. I believe it allows us to be whole-minded, and without this important aspect we allow ourselves to be open to being less robust, and definitely out of touch with our inner selves. Art allows us freedom.
What advice would you give to someone who might be nervous about getting involved in creative and cultural activities?
I would advise anyone to give art and culture a try, and not become overly worried with feelings of pressure to be "good at it". Explore the avenues, and be ready to be pleasantly surprised and delighted at you not knowing that which lays dormant. I believe everyone has a media which becomes a useful tool of self-expression that lies in all of us as human beings. I'd say relax and enjoy the journey of self discovery. I've met countless people who have found their platform and so their feet. Relax, and be ready to find yourself, it could become the most important change you never regret taking.
'I DRINK TO… 'written and performed by Nigel Shaun Downing. Film by James Lockey. This film was created for The Spaces Between Festival, 2017 with Creative Recovery. Supported using public funding by the National Lottery through Arts Council England.
Read and listen to more of Nigel's work here
Nigel's book Life is Eximius Ordo was published by Olympia Publishers in 2016. The book is available to buy here.