Image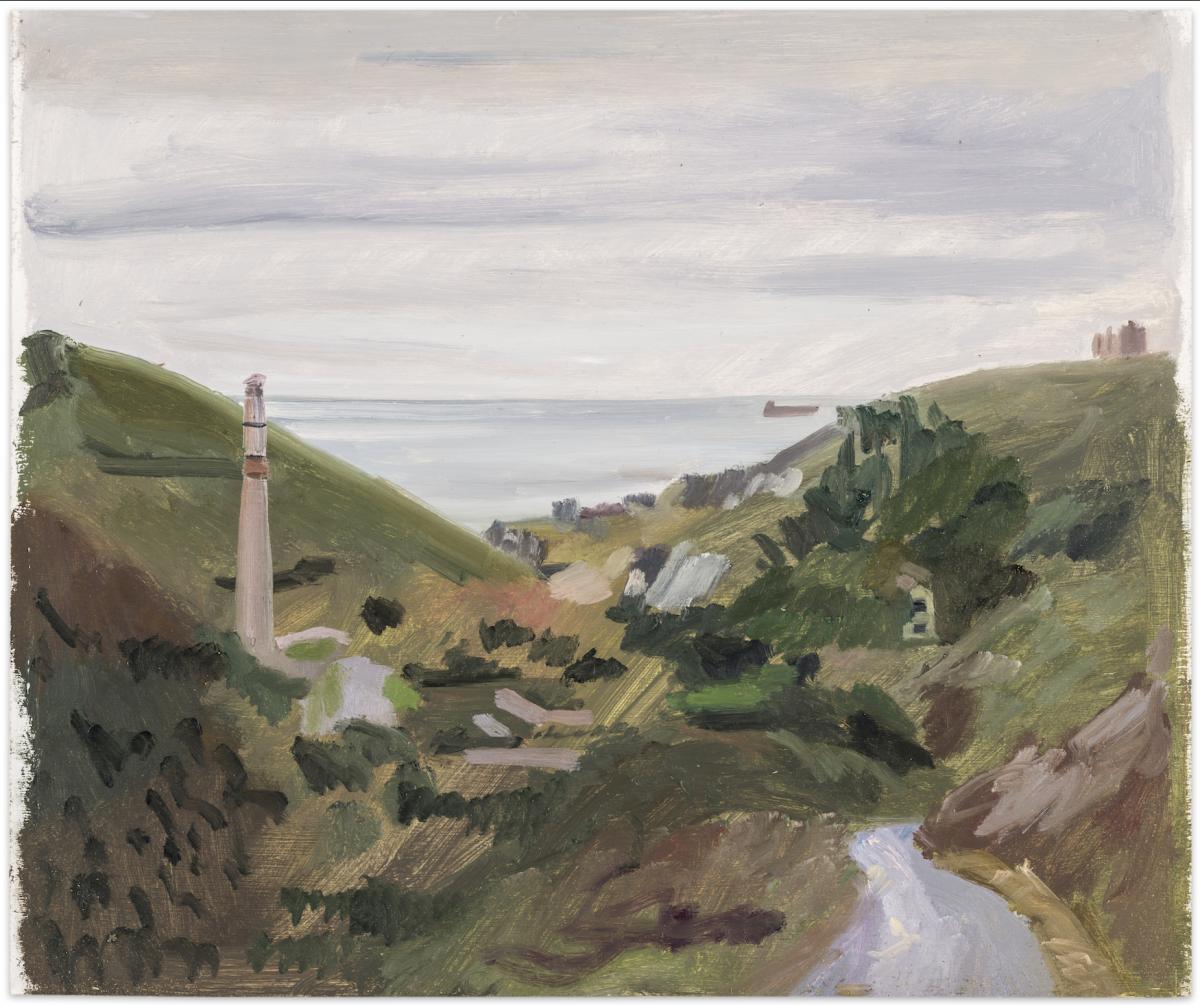 George J Harding, Kedinjack, St Just, 2021. Photo by Jo Hounsome.jpg
Image: George J Harding, Kedinjack, St Just, 2021. Photo by Jo Hounsome
I became interested in plein air painting during the pandemic, heading out on excursions within my city of Bristol to paint and to get me out of the house. Painting 'en plein air' means 'out of doors' in French and refers to the practice of painting entire finished pictures outside. I found it a good way to channel energy in a positive way, bringing joy and purpose to my life. It was good for my wellbeing at such a difficult time.
During this period, I also read the book, The Salt Path by Raynor Winn. The story focuses on the author and her terminally ill husband, who lose their house and livelihood. With nothing left, they have an impulse to walk the South West Coastal Path as an activity that will be good for their wellbeing. On the journey they discover a new liberating existence that frees them with a new sense of purpose, letting them look to the future with joy.
This story inspired me and with help from Jennifer Gilbert I gained an Arts Council England  Develop Your Creative Practice (DYCP) grant. This enabled me to make two journeys in a campervan to paint along the South West Coastal Path in the summer of 2021, looking to nature for inspiration and purpose. Being outside in the changing landscape with all the different colours, sounds and its physical presence made me feel free. Firstly, I travelled from Ilfracombe to Newquay, and later from Newquay to Falmouth. I completed 40 paintings, now showcased on my website in an exhibition called 'The Painted Path' alongside an ebooklet and film.
George J Harding | The Painted Path from Jennifer gilbert on Vimeo.
As someone who suffers with mental illness, I wanted to see if a journey like this would alleviate symptoms and make me feel well, inspired and improve my painting knowledge and skills. It did. I felt a sense of purpose when focusing on the activity of painting and hours would fly by when observing the lovely coastal landscapes. I found myself in a meditative state and at ease. As the trip progressed, I became more decisive in the way I painted and through continual application, found a consistent visual language coming to the fore where decisions would be more intuitive and certain.
My passion for art was instilled in me when I was young. I used to go to a next-door neighbour who was an art teacher every Saturday to do creative activities. I also received an Arts and Sports Scholarship to a boarding school in Somerset when aged 12-18, where they had specialist support for my dyslexia, which was really positive. Art was something that I excelled in. This gave me confidence in my abilities. Art was the path I wanted to take, but during my studies at Chelsea University I became mentally unwell. When I was unwell, I did art for therapy at The Studio Upstairs in Bristol. This changed my relationship to the art that I created, as I then started to make art from a more internal space relating to my wellbeing and recovery. This direction gave me more free rein which really loosened me up as an artist.
I am able to enjoy art more for its own sake now. Having a part time care job too enables me to worry less about the successes and failures of my art. My art is for me and I don't have to justify it to anyone but myself. This has been really freeing. Having my job has made me more productive than I ever was before because time is limited and I don't worry so much and so get things done. In my care job I also realise that, yes art is important, but there are many important things and when I engage in different activities it improves my over all state of mind and the art that I make.
My advice for others starting out on their creativity and wellbeing journey is:

Don't be to critical or judgemental of your own work and accept it

We are all creative and you need to try and find what makes you tick

Try and sit and live around your work and let it speak to you

Do what you want to do. Do what comes naturally and feels right to you

Be open to what your art can be

Be committed to your art, but play and have fun!
Finally, as a recommendation, I have recently been listening to 'The Blind Boy' podcast, hosted by Blind Boy. He is an Irish artist who talks on various subjects, including mental health, through short fiction, interviews and comedy. He started the podcast to challenge the conventions of the traditional art world, and he sees art as a positive thing for social change. If you have time, give it a listen.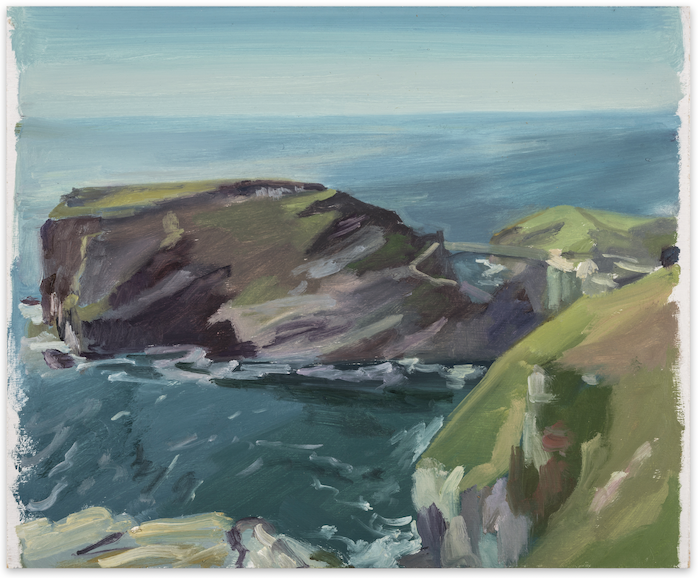 Artist Biography
George J Harding is a fine artist who specialises in oil painting, based in Bristol, UK. His art is an exploration and journey of discovery. George's aim is to find a greater sense of self, vision and spirit through the process of making art, finding authenticity and enjoyment in the many forms, styles and approaches that painting offers. He believes that art is for everyone, wanting the value of art to be seen and felt by all.